Description
Interceptor Spectrum For Dogs: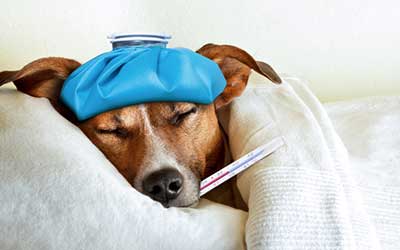 Interceptor Spectrum
Interceptor Spectrum for dogs is a tablet that is used for preventing heartworm diseases and also to control roundworm, whipworm, hookworm, and tapeworm in dogs. It is a drug specially formulated to prevent heartworm infestations and for the treatment of intestinal worms in dogs.
Interceptor Spectrum for dogs is great and safe for both pregnant and lactating female canines as well.  This medicine is great for treating intestinal ascariasis and mange in dogs.
You can buy Interceptor Spectrum from Canada Pharmacy.
Directions
Interceptor Spectrum for your dog is very easy to administer. All you have to do is take the weight of your pooch as accurately as you can and then use the appropriate interceptor color that matches your pet's weight.

If the weight of your pet is more than 100 pounds, then you will have to give him a combination of chewable tablets. For example, if your dog weighs 120 pounds then you will have to give your dog one tablet each from the Interceptor green and Interceptor white; any combination to cover 120 pounds.

The usual dose of Interceptor spectrum for dogs up to 4 kg is 1 tablet from Interceptor red, for dogs of 4.4 to 11 kg is a single tablet from Interceptor green, for dogs weighing 11.5 to 22 kg is 1 tablet from Interceptor yellow and 22.5 to 45 kg dogs require a single tablet from Interceptor white.

This medicine is to be given every 30 days, and it is better to give this tablet on the same day every month. Make sure that the dosage you give to your dog must be discussed with your veterinarian.
Ingredients
The main ingredients are Milbemycin oxime and praziquantel
Cautions
It is advised to use this drug on dogs of at least 4 weeks of age weighing at least 2 pounds.

If your dog is receiving any of the following medication, then remain cautious and discuss the dosage of Interceptor spectrum with your vet.
Amiodarone
Cyclosporine
Diltiazem
Azoles
Carvedilol
Spironolactone
Erythromycin
Verapamil
Tamoxifen
Clarithromycin
Side Effects
Some side effects of Interceptor spectrum include:
Depression
Lethargy
Vomiting
Staggering
Loss of appetite
Diarrhoea
Seizures
Drooling
Interceptor Spectrum is generally safe to use and very easy because of its convenient one a month dosage and its useful colour-coded formulas.
IMPORTANT NOTE: The above information is intended to increase awareness of health information and does not suggest treatment or diagnosis. This information is not a substitute for individual medical attention and should not be construed to indicate that use of the drug is safe, appropriate, or effective for your pet. See your veterinarian for medical advice and treatment for your pet if you have any concerns.
Product Code : 11417