Description
What is paliperidone?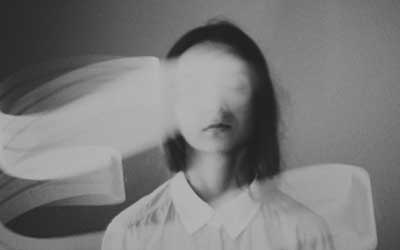 This medicine is an atypical antipsychotic agent used to treat schizophrenia. It may also be used to treat other conditions as determined by your doctor.
Directions
Follow the directions for using this medicine provided by your doctor. SWALLOW WHOLE. Do not break, crush, or chew before swallowing. This medicine may be taken on an empty stomach or with food. Take in the morning unless otherwise directed by your doctor. TAKE THIS MEDICINE WITH A FULL GLASS OF water. DRINKING EXTRA FLUIDS while you are taking this medicine is recommended. Check with your doctor or nurse for instructions. STORE THIS MEDICINE at room temperature 77 degrees F (25 degrees C) away from heat, moisture, and light. Brief storage between 59 and 86 degrees F (15 and 30 degrees C) is permitted. Taking this medicine at the same time each day will help you to remember. CONTINUE TO TAKE THIS MEDICINE even if you feel well. Do not miss any doses. IF YOU MISS A DOSE OF THIS MEDICINE, take it as soon as possible. If it is almost time for your next dose, skip the missed dose and go back to your regular dosing schedule. DO NOT take 2 doses at once.
Cautions
SIDE EFFECTS that may occur while taking this medicine include coughing, dizziness, drowsiness, dry mouth, headache, lightheadedness, restlessness, or weight gain. If they continue or are bothersome, check with your doctor. CHECK WITH YOUR DOCTOR AS SOON AS POSSIBLE if you experience trouble sitting still, trouble walking or standing, uncontrolled muscle movements (such as arm or leg movements, twitching of the face or tongue, jerking or twisting movements), increased salivation or drooling, unusual eye movements, decreased sexual ability, enlarged breasts, missed menstrual period, or nipple discharge. CONTACT YOUR DOCTOR IMMEDIATELY if you experience abnormal thoughts; behavior changes; chest pain; confusion; difficulty concentrating, speaking, or swallowing; decreased urination; fainting; fast or irregular heartbeat; fever; increased sweating; symptoms of high blood sugar (such as increased thirst, hunger, or urination; unusual weakness); mental or mood changes; muscle pain, weakness, or stiffness; prolonged painful erection; seizures; severe or prolonged headache or dizziness; shortness of breath; suicidal thoughts or attempts; uncontrolled movements of arms and legs; vision changes; weakness. An allergic reaction to this medicine is unlikely, but seek immediate medical attention if it occurs. Symptoms of an allergic reaction include rash, itching, swelling, severe dizziness, or trouble breathing. If you notice other effects not listed above, contact your doctor, nurse, or pharmacist.
Side Effects
IMPORTANT NOTE: The above information is intended to increase awareness of health information and does not suggest treatment or diagnosis. This information is not a substitute for individual medical attention and should not be construed to indicate that use of the drug is safe, appropriate, or effective for you. See your health care professional for medical advice and treatment.
Product Code : 9755