Description
How does invokana work?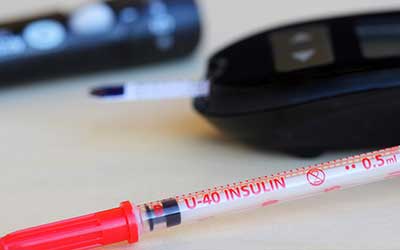 Invokana contains the active substance canagliflozin which belongs to a group of medicines called "blood-glucose lowering drugs" used by adults to treat type 2 diabetes.
Directions
The starting dose of Invokana is one 100 mg tablet each day. Your doctor will decide whether to increase your dose to 300 mg.

Your doctor may limit your dose to 100 mg if you have a kidney problem.

Your doctor will prescribe the strength that is right for you.

Swallow the tablet whole with a half glass of water.

You can take your tablet with or without food. It is best to take your tablet before the first meal of the day.

Try to take it at the same time each day.
Ingredients
The active substance is canagliflozin. The other ingredients are: - tablet core: croscarmellose sodium, hydroxypropyl cellulose, lactose anhydrous, magnesium stearate, and microcrystalline cellulose - film-coating: macrogol (3350), polyvinyl alcohol, talc, and titanium dioxide (E171). The 100 mg tablet also contains iron oxide yellow (E172).
Cautions
Do not use Invokana if you have Type 1 Diabetes, diabetic ketoacidosis, severe kidney problems, severe liver problems,serious heart disease or stroke, low blood pressure or taking anti-hypertensives. Talk to doctor or pharmacist if any of these conditions are present. Invokana is not recommended for children & adolescents under 18 years. Tell your doctor or pharmacist if you are taking, have recently taken, or might take any other medicines. Invokana should not be used during pregnancy
Side Effects
Stop taking Invokana and see a doctor as soon as possible if you have any of the following serious side effects:

1. Dehydration (Symptoms include dizziness, dry mouth, weak, fast heartbeat.
2. Hypoglycaemia (Symptoms include blurred vision, sweating, tingling lips, trembling & feeling anxious.

Other side effects:

Very common
• vaginal yeast infection.

Common (may affect up to 1 in 10 people)
• rash or redness of the penis or foreskin (yeast infection)
• urinary tract infections
• changes in urination (including urinating more frequently or in larger amounts, urgent need to urinate, need to urinate at night)
• constipation
• feeling thirsty
• nausea
• blood tests may show changes in blood fat (cholesterol) levels and increases in amount of red blood cells in your blood (haematocrit).

Uncommon
• rash or red skin – this may be itchy and include raised bumps, oozing fluid or blisters
• hives
• blood tests may show changes related to kidney function (creatinine or urea) or potassium
• blood tests may show increases in your blood phosphate level
• bone fracture


IMPORTANT NOTE: The above information is intended to increase awareness of health information and does not suggest treatment or diagnosis. This information is not a substitute for individual medical attention and should not be construed to indicate that use of the drug is safe, appropriate, or effective for you. See your health care professional for medical advice and treatment.
Product Code : 13161