Description
What is Jalyn Medication used for?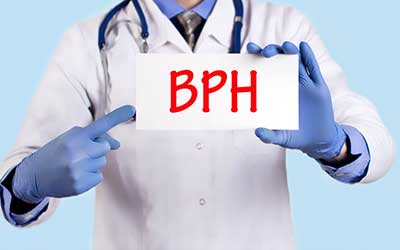 Jalyn (dutasteride/tamsulosin)
Jalyn medication is used for treating the symptoms of an enlarged prostate. Dutasteride tamsulosin works by reducing the size of the enlarged prostate. It works by relaxing the muscles in the bladder and the prostate.
This drug is used to relieve symptoms of benign prostatic hyperplasia such as weak stream, pain while urinating, and frequent urinating in the middle of the night. Keep in mind, Jalyn medication is not used for preventing prostate cancer.
Do talk to your doctors about the risks and benefits of this medication before using it.
You can get dutasteride 0.5 mg from Canada Pharmacy.
Directions
Jalyn medication is to be taken orally, usually once a day. It should be taken at least 30 minutes after your meal, and it is better to take it at the same time every day. Swallow this medication whole and do not crush, chew, or open the capsules.

This drug causes a sudden drop in blood pressure and can lead to dizziness and fainting. The risk of fainting is higher if you take your first dose or if you restart the treatment after stopping it. In such situations, it is better to avoid any actions that require your alertness.

It may take up to 4 weeks to notice an improvement in your symptoms. If your symptoms do not improve after 4 weeks, then notify your doctor immediately.
Ingredients
The ingredients in Jalyn include:
Methacrylic acid
Copolymer dispersion
Microcrystalline cellulose
Talc
Triethyl citrate
Cautions
Let your physician know about the medical treatments and medicines you are using.
This medication might increase your blood pressure so check your blood pressure regularly.
Let your doctor know if you have any allergies before using it.
This medication should not be used by women or children.
Side Effects
Some common side effects of this medication are:
Dizziness
Lightheadedness
Drowsiness
Runny and stuffy nose
Sexual problems
Decreased sexual interest
Ejaculation problems
Testicle pain or swelling
Increased breast size
Breast tenderness
Keep in mind that the doctor has prescribed this medication because he or she judged that the benefits of this drug outweigh the risks. Many people who use this medicine do not have serious side effects.
Let your doctor know if you experience any serious side effects such as fainting. Rarely, males may have a painful or prolonged erection lasting for long hours. If this occurs, stop using this drug right away.
IMPORTANT NOTE: The above information is intended to increase awareness of health information and does not suggest treatment or diagnosis. This information is not a substitute for individual medical attention and should not be construed to indicate that use of the drug is safe, appropriate, or effective for you. See your health care professional for medical advice and treatment.
Product Code : 11656