Description
What is janumet used for?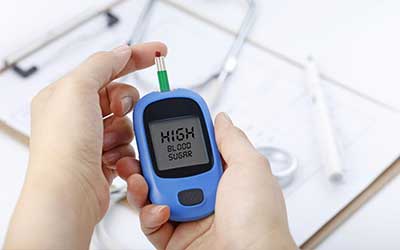 Janumet (Sitagliptin/Metformin)

Janumet medication is used to control high blood sugar. This drug is used with a proper diet and exercise plan and mostly by patients with type 2 diabetes.

This medicine contains sitagliptin metformin. Sitagliptin works by increasing the substance called incretins that is naturally present in our body. Incretins help in controlling the level of blood sugar by increasing the release of insulin right after a meal.

Incretins also help to decrease the amount of sugar made by the liver. Metformin helps in restoring the body's proper response to the insulin you produce naturally. It also decreases the amount of sugar made in the liver and absorbed in the stomach and intestines.

Controlling the high blood sugar level prevents the kidney from being damaged, nerve problems, blindness and sexual function problems.
Directions
Janumet medication is to be taken orally. It is normally administered twice a day. You must drink plenty of water with this drug unless otherwise directed by your physician. The manufacturer advises not to split tor cut the tablet; however, follow your doctor's direction on how to take this medicine.

The dosage of Janumet medication depends on the severity of your medical condition and how you respond to the treatment. Make sure to take the medicine regularly or as advised by your physician and take it at the same time every day.
Ingredients
Ingredients in Janumet include:
Povidone
Hypromellose
Colloidal silicon dioxide
Sodium stearyl fumarate
Propyl gallate
Polyethylene glycol
Kaolin
Fact Table

Formula

C20H30ClF6N10O5P

License

US FDA

Bioavailability

87%

Legal status

US: RX Only

Chemical Name

Sitagliptin / Metformin

Elimination half-life

8-14 hours

Dosage (Strength)

50mg (56 tablets), 500mg (56 tablets), 50mg (112 tablets), 1000mg (112 tablets)

Pregnancy

Consult a doctor

Brands

Janumet, Januvia, Ristaben, Steglujan, Tesavel, Velmetia, Xelevia

Protein binding

38%

PubChem CID

74331896

MedlinePlus

a613007

ChEBI

40237

ATC code

A10BD07

DrugBank

DB01261

KEGG

D10261

Routes of administration

By mouth (tablets)
Cautions
Let your physician know about the medical treatments and medicines you are using.
This medication might increase your blood pressure so check your blood pressure regularly.
Let your doctor know if you have any allergies before using it.
Before using this medicine, let your doctor know if you are allergic to sitagliptin metformin.
Side Effects
Some common side effects that you may experience with Janumet medication are:
Diarrhoea
Gas
Headache
Indigestion
Nausea
Sore throat
Stomach pain
Upset stomach
Stuffy or runny nose
Vomiting
Weakness
Serious side effects from this drug are very rare; however, if you experience any of the following side effects, notify your doctor immediately:
Chest pain or discomfort
Dizziness
Lightheadedness
Fast or difficult breathing
Fever
Chills
Sore throat
Feeling of being unusually cold
General feeling of being unwell
Muscle pain or weakness
Slow or irregular heartbeat
Swelling of your hands, legs, face, lips, eyes, throat, or tongue
Difficulty swallowing or breathing
Unusual hoarseness
Unusual or persistent stomach pain or discomfort
Unusual drowsiness
Unusual tiredness or weakness
IMPORTANT NOTE: The above information is intended to increase awareness of health information and does not suggest treatment or diagnosis. This information is not a substitute for individual medical attention and should not be construed to indicate that use of the drug is safe, appropriate, or effective for you. See your health care professional for medical advice and treatment.
Product Code : 10065