Description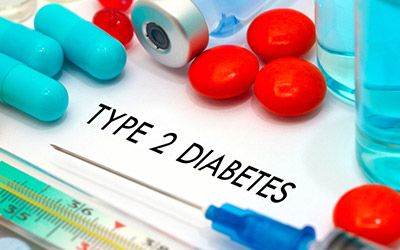 JANUVIA (Sitagliptin phosphate) is a medication used to treat type 2 diabetes mellitus. It should be as an adjunct to diet and exercise. JANUVIA should not be prescribed for type 1 diabetes mellitus or the treatment or diabetic ketoacidosis.
JANUVIA works by inhibiting the enzyme DPP-4 in the gastrointestinal tract. DPP-4 normally shuts off incretin hormones, and incretin hormones are responsible for promoting the digestion process and increasing the release of insulin. By blocking DPP-4, JANUVIA increases the activity of incretin hormones, causing a downstream increase in insulin. The net effect is to lower blood sugar.
Combined with diet and exercise, JANUVIA has been shown to decrease hemoglobin A1C, fasting plasma glucose (FPG), and 2-hour postprandial glucose (PPG).
Directions
Take JANUVIA 100 mg once daily with or without food.
The dose may be reduced to 25-50 mg once daily in patients with kidney problems.
Ingredients
The active ingredient in JANUVIA is sitagliptin.
Fact Table

Formula

C16H15F6N5O

License

EU EMA, US FDA

Bioavailability

87%

Legal status

RX Only

Chemical Name

Sitagliptin Phosphate

Elimination half-life

8-14 hours

Dosage (Strength)

25mg (28 or 84 tablets), 50mg (28 or 84 tablets), 100mg (28 or 84 tablets)

Pregnancy

Consult a doctor

Brands

Januvia

Protein binding

38%

PubChem CID

4369359

MedlinePlus

a606023

ChEBI

40237

ATC code

A10BH01

DrugBank

DB01261

KEGG

D08516

Routes of administration

By mouth (tablets)
Cautions
After it's market release, there have been reports of pancreatitis. Speak with your doctor if you have a personal or family history of pancreatitis.
During JANUVIA therapy, heart function should be monitored for patients at risk of heart failure. It should be used with caution or discontinued in those with active heart failure.
Patients with renal impairment or renal failure should use caution when taking JANUVIA.
JANUVIA has been known to cause rare and serious skin conditions. If you notice a skin reaction while taking JANUVIA, stop taking it and let your doctor know.
Speak with your doctor for a full list of warnings and precautions.
Side Effects
The most common side effects of JANUVIA are:
Upper respiratory infection
Nasopharyngitis
Headache
Buy JANUVIA online with a valid prescription from a doctor. Canada Pharmacy has Competitive Januvia Prices.
References
IMPORTANT NOTE: The above information is intended to increase awareness of health information and does not suggest treatment or diagnosis. This information is not a substitute for individual medical attention and should not be construed to indicate that use of the drug is safe, appropriate, or effective for you. See your health care professional for medical advice and treatment.
Product Code : 9461