Description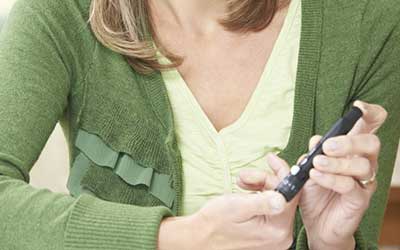 JARDIANCE (empagliflozin) is a medication prescribed to treat type 2 diabetes mellitus. JARDIANCE is prescribed in combination with diet and exercise to help improve blood glucose control. JARDIANCE may also be prescribed to reduce the risk of cardiovascular death in people with both type 2 diabetes mellitus and cardiovascular disease.
JARDIANCE is a sodium-glucose co-transporter 2 (SGLT2) inhibitor. SGLT2 is a protein on the surface of certain kidney cells. When the kidney filters blood to urine, glucose is filtered out but pulled back into the blood by SGLT2. JARDIANCE blocks SGLT2, so when glucose is filtered into the urine, it cannot be pulled back into the blood. This lowers blood glucose and helps to treat type 2 diabetes mellitus.
Fact Table

Formula

C23H27ClO7

License

EU EMA, US DailyMed

Bioavailability

78%

Legal status

Rx-Only

Chemical Name

Empagliflozin

Elimination half-life

12.4 hours

Dosage (Strength)

10mg, 25mg

Pregnancy

Not recommended

Brands

Jardiance

Protein binding

86.2%

PubChem CID

11949646

MedlinePlus

a614043

ChEBI

82720

ATC code

A10BK03

DrugBank

DB09038

KEGG

D10459

Routes of administration

By mouth (tablets)
Directions
Take 10 mg once daily with or without food. JARDIANCE should be taken in the morning.
The dose can be increased to 25 mg once daily as needed.
Ingredients
The active ingredient in JARDIANCE is empagliflozin.
Cautions
Speak with your doctor before starting JARDIANCE if you have a history of low blood pressure (hypotension) or are taking diuretics for heart or fluid conditions. JARDIANCE can change the amount of fluid in your body, potentially worsening these conditions.
JARDIANCE and similar medications have been linked to a serious condition called diabetic ketoacidosis (DKA). During DKA, the blood sugar is very high but cannot be utilized by the cells of the body, so instead, they break down fat molecules. DKA is a medical emergency and signs and symptoms can include fruit-scented breath, higher thirst, nausea and vomiting, stomach pain, weakness, and confusion.
Speak with your doctor if you have a history of kidney problems before starting JARDIANCE.
While taking JARDIANCE, you may have an increased risk of urinary tract infection. JARDIANCE and similar medications cause the kidney to excrete higher amounts of glucose, which can act as food for bacteria.
JARDIANCE may increase LDL cholesterol, so you should be monitored for changes while taking this medication.
Side Effects
The most common side effects of JARDIANCE include:
Arthralgia
Dyslipidemia
Female genital mycotic infections
Increased urination
Male genital mycotic infections
Nausea
Upper respiratory tract infection
Urinary tract infection
Buy Jardiance online from a source like Canada Pharmacy. The cost of Jardiance 10 mg and the cost of Jardiance 25 mg may be less expensive online than your local pharmacy.
References
Jardiance. [package insert] Indianapolis, IN: Boehringer Ingelheim International; 2016.
IMPORTANT NOTE: The above information is intended to increase awareness of health information and does not suggest treatment or diagnosis. This information is not a substitute for individual medical attention and should not be construed to indicate that use of the drug is safe, appropriate, or effective for you. See your health care professional for medical advice and treatment.
Product Code : 13178