Description
Jardiance Uses and Information: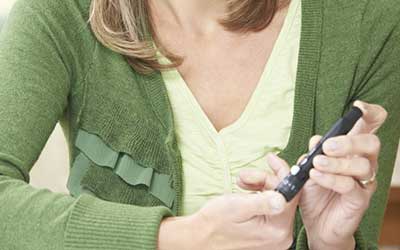 Jardiance (empagliflozin)
Jardiance is used to control high blood sugar. This drug is used with a proper diet and exercise plan and mostly by patients with type 2 diabetes. This medication is also known as Empagliflozin, and it is used in patients with type 2 diabetes.
This medicine works by removing sugar from your kidneys.
Controlling the high blood sugar level prevents the kidney from being damaged, nerve problems, blindness, and sexual function problems.
You can buy Jardiance 10 mg and Jardiance 25 mg from Canada Pharmacy.
Directions
Jardiance medication has to be taken orally through the mouth with or without food as directed by your physician.

It can usually be taken once in the morning, but the dosage depends on your medical condition and how you respond to the treatment. The recommended starting dosage is Jardiance 10mg.

Use this drug regularly to get the most benefit from this drug. If the condition does not improve, notify your doctor immediately. Read the patient information leaflet before you start using this medicine. In case of any questions, don't be afraid to ask your doctor or pharmacist.
Ingredients
Jardiance ingredients include:
10 mg or 25 mg of empagliflozin
Lactose monohydrate
Microcrystalline cellulose
Hydroxypropyl cellulose
Croscarmellose sodium
Colloidal silicon dioxide
Magnesium stearate
Cautions
Let your doctor and pharmacist know if you are allergic to empagliflozin.

Before using this medication tell your doctor about the medical treatment, you are undergoing and any medical conditions you may have.

Also let your doctor know about the medical history of the family including kidney problems, liver problems, heart failure, dehydration, low blood pressure, yeast infection in the private parts, and high cholesterol

Avoid drinking alcohol while using this drug as it can increase your risk of developing low blood sugar

This medication may lead to blur vision and dizziness so avoid any activity that may require your full attention.
Side Effects
Some common side effects from Jardiance include:
Frequent urination
Dizziness
Lightheadedness
If the side effects start to worsen, let your physician know immediately.
To reduce the risk of lightheadedness and dizziness, make sure you get up from your sitting position slowly. Keep in mind that you have been prescribed this medication as the doctor judged that this medication has more benefits than risks. Many people who use Jardiance do not undergo any serious side effects, but there are some common side effects experienced with this medication.
IMPORTANT NOTE: The above information is intended to increase awareness of health information and does not suggest treatment or diagnosis. This information is not a substitute for individual medical attention and should not be construed to indicate that use of the drug is safe, appropriate, or effective for you. See your health care professional for medical advice and treatment.
Product Code : 13178