Description
Use and Indications of Joint Max Glucosamina: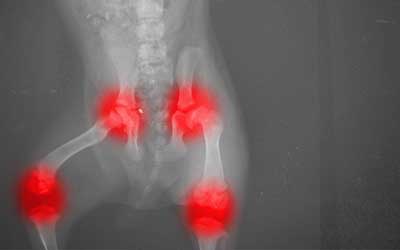 Joint MAX
Joint max glucosamina condroitina is recommended for joint health in pooches. It helps enhance functions of joints and connective tissues as well as act as an antioxidant to help reduce oxidative stress.
These Joint MAX tablets are combined with meat flavor to make them tasty for your dog. Joint MAX is recommended for dogs that require the maximum support of cartilage joints and connective tissues.
The formula in these tablets has triple the glucosamine chondroitin which works together to help support joint health and increases the structural integrity of the joints and connective tissues.
Breaking down joint max glucosamina condroitina, Glucosamine is a natural substance which gets easily absorbed and stimulates the production of proteoglycan which helps to maintain the health of joints and connective tissues. Condroitina, on the other hand, helps provide the building blocks for cartilage and cushions the joints.
Directions
Joint MAX is used for dogs and is a soft, chewy tablet with a meaty flavour. It can be given to your pet during or after its meal time.

The dosage of this medication depends on how severe the condition of your dog is and how the dog responds to the treatment.

Double the daily amount of dosage that you give to your pooch for the first 3 weeks or as advised by your vet. If digestive problems occur then taper the dosage for a couple of days and then gradually go back to the recommended dosage.

If after 3 weeks of excessive dosage, you see a positive result then reduce to the maintenance dose. Every dog's body is different, and some dogs may take a long time to show positive results; if this is the case, then continue loading the dose.
Ingredients
The ingredients include:
Glucosamine HCl (Shellfish Source)
Methylsulphonylmethane (MSM)
Creatine Monohydrate
Chondroitin Sulfate (Porcine Source)
Eicosapentaenoic Acid (EPA)
Vitamin C
Vitamin E
Docosahexaenoic Acid (DHA)
Cautions
Safe use of Joint MAX in pregnant animals or animals planned for breeding is not yet confirmed.
If laziness starts to worsen then discontinue this medication and contact your veterinarian.
Before using this product do have your pet examined by the doctor.
This dosage is for animals only so keep out of reach of children and in case of accidental overdose, contact your doctor.
Side Effects
Your dog might experience a few gastrointestinal side effects such as loss of appetite and nausea.

IMPORTANT NOTE: The above information is intended to increase awareness of health information and does not suggest treatment or diagnosis. This information is not a substitute for individual medical attention and should not be construed to indicate that use of the drug is safe, appropriate, or effective for your pet. See your veterinarian for medical advice and treatment for your pet if you have any concerns.
Product Code : 9683