Description
Important Information Before Buying Jublia Medication Online: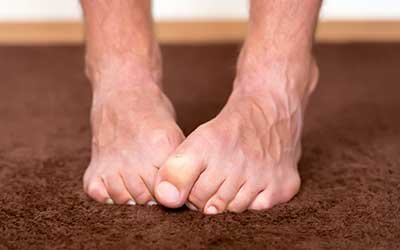 Jublia (efinaconazole)
Efinaconazole is an azole antifungal used in the making of Jublia medication. Jublia (efinaconazole) topical solution, 10% is a clear colourless to a pale yellow solution for topical use. Jublia medication is used to treat fungal infections, usually the ones occurring on toes. It is indicated for the topical treatment of onychomycosis of the toenail(s) due to Trichophyton rubrum and Trichophyton mentagrophytes.
Each gram of Jublia contains 100 mg of efinaconazole.
You can easily buy Jublia online from Canada Pharmacy to ensure that you get a genuine product without spending too much money. Your order will be delivered right to your doorstep.
Directions
Use Jublia only on the affected toenails, as directed by your healthcare provider.

Jublia (efinaconazole 8 ml) is to be applied on the affected toenails for 48 weeks. Its application will be limited once per day for the 48 weeks. Jublia is to be applied on the affected toenails with the integrated flow-through brush applicator. While applying Jublia onto the affected toenails, it is to be ensured that the entire toenail, the toenail folds, the toenail bed, hyponychium, and the undersurface of the toenail plate are completely covered with Jublia. Jublia is for topical use only. It is not for oral, ophthalmic, or intravaginal use.

Wait for at least 10 minutes after showering, bathing, or washing before applying Jublia onto your toenails. Inform a healthcare professional if the area of application shows signs of persistent irritation (for example, redness, itching, swelling).

Store at 20°C to 25°C (68°F to 77°F).
Ingredients
Jublia contains the following inactive ingredients:
Alcohol
Anhydrous citric acid
Butylated hydroxytoluene
C12-15 alkyl lactate
Cyclomethicone
Diisopropyl adipate
Disodium edentate
Purified water
Fact Table

Formula

C18H22F2N4O

License

US FDA

Bioavailability

-

Legal status

US: RX Only

Chemical Name

Efinaconazole

Elimination half-life

29.9 hours

Dosage (Strength)

Solution 10% w/w (8 mL)

Pregnancy

Consult a doctor

Brands

Jublia

Protein binding

Greater than 90%

PubChem CID

489181

MedlinePlus

a614050

ChEBI

82718

ATC code

D01AC19

DrugBank

DB09040

KEGG

D10021

Routes of administration

Topical
Cautions
The solution is flammable; It must be kept away from heat or flame
Must be protected from freezing
Must be kept out of reach of children
The bottle should be kept tightly closed
The bottle is to be stored in an upright position
The impact of nail polish or other cosmetic nail products on the efficacy of Jublia has not been evaluated.
Side Effects
Ingrown toenail
Application site dermatitis
Application site vesicles
Application site pain
IMPORTANT NOTE: The above information is intended to increase awareness of health information and does not suggest treatment or diagnosis. This information is not a substitute for individual medical attention and should not be construed to indicate that use of the drug is safe, appropriate, or effective for you. See your health care professional for medical advice and treatment.
Product Code : 13173