Description
K9 Advantix for Dogs Uses and Indications: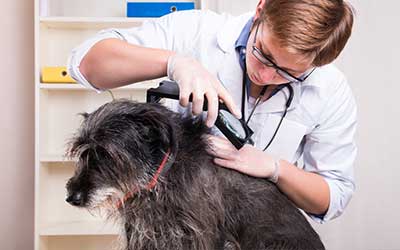 K9 Advantix
K9 Advantix is a monthly preventative for dogs that offers comprehensive protection against ticks, fleas, mosquitoes, biting flies, and chewing lice. K9 Advantix for dogs only is a top veterinarian-recommended brand because it repels and kills all life stages of fleas and tick. K9 Advantix kills 98-100 percent of fleas within 12 hours and continues working for one month to prevent infestations. Fleas and ticks are killed on contact with a treated dog.
You can purchase the medicine K9 Advantix from Canada Pharmacy.
Directions
The entire contents of K9 Advantix tube should be applied evenly to two or three spots on the top of the back from the shoulder to the base of the tail.

At each spot, part the hair until the skin is visible. Place the tip of the tube on the skin and gently squeeze to expel a portion of the solution on the skin. Do not apply an excessive amount of solution at any one spot to avoid the solution running off the sides of your dog.

For larger dogs, apply the entire contents of the applicator tube to 4 or 6 spots on the top of the back from the shoulder to the base of the tail.

Advantix is safe for use on pregnant and lactating female dogs. Do not use on cats.
Ingredients
The active ingredients in K9 Advantix are
Imidacloprid (8.8%)
Permethrin (44.0%),
Pyriproxyfen (0.44%)
Cautions
K9 Advantix is for dogs and puppies weighing 4 lbs or more and 7 weeks of age or older.

Do not apply Advantix for dogs to cats or animals other than dogs. Do not permit cats to actively groom or have close physical contact with a recently treated dog.

Do not get this product in the pet's eyes or mouth. Use with caution in sick and debilitated animals.

This product causes eye irritation in humans and is harmful if swallowed. Avoid contact with skin. Call poison control center if swallowed. If it gets on the skin, wash with plenty of soap and water. If in the eyes, flush with plenty of water.
Side Effects
Side effects may include:
Skin irritation
Redness
Scratching
Discomfort
Gastrointestinal problems
Vomiting
Diarrhoea
Lethargy or agitation
A small percentage of dogs have had adverse reactions to K9 Advantix including:
Burning
Tingling
Itching
Redness
Numbness
IMPORTANT NOTE: The above information is intended to increase awareness of health information and does not suggest treatment or diagnosis. This information is not a substitute for individual medical attention and should not be construed to indicate that use of the drug is safe, appropriate, or effective for your pet. See your veterinarian for medical advice and treatment for your pet if you have any concerns.
Product Code : 9293