Description
What is Keflex 500mg used for?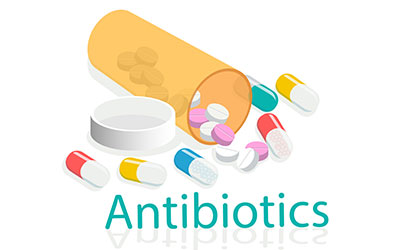 Chemical Name: CEPHALEXIN (sef-a-LEX-in)
Keflex
Keflex is a cephalosporin used to cure certain diseases caused by bacteria, for example, pneumonia and bone, ear, skin, and infections in the urinary tract. The antibiotics won't work for colds, influenza, or other viral diseases.
Keflex antibiotics work by killing the bacteria that are causing your infection.
Directions
Your doctor will tell you how much and how often you should take Keflex. This will depend on the type of infection. The dose varies from patient to patient. Swallow the capsules whole with a full glass of water. You can take this medicine with or without food. Make sure that you continue taking Keflex for as long as your doctor tells you. It is important to complete the full course prescribed by your doctor, even if you begin to feel better after a few days. If you do not, the bacteria causing your infection may not be eliminated completely, or your symptoms may return. Store below 25 degrees Celsius and protect from light.
Ingredients
The active ingredient of Keflex 250 mg and Keflex 500 mg is cephalexin 250 mg and 500 mg respectively. The capsules also contain carboxymethylcellulose sodium, D&C Yellow No. 10, Dimethicone, FD&C Blue No. 1, FD&C Yellow No. 6, gelatin, magnesium stearate, microcrystalline cellulose, and titanium dioxide.
Cautions
Do not take Keflex if you have an allergic reaction to any of the ingredients.
Let your doctor know of your medical history and if you are pregnant or breastfeeding to discuss the risk of taking this medicine. Also, tell your doctor about all the other medicines that you are taking to avoid adverse drug interactions. As it causes dizziness and drowsiness, avoid doing any activity that requires full attention. Never alter your dosage without consulting your doctor as this may worsen your condition.
Side Effects
Side effects that may occur while taking this medication include:
Upset stomach
Diarrhea
Mild nausea
Dizziness
Joint pain
Vaginal itching or discharge
Vomiting
Mild skin rash
Call your doctor at once if you have any of these serious side effects that include:
Seizure
Fever
Sore throat
Headache
Pale or yellowed skin
Dark colored urine
Fever
Weakness
Easy bruising
Urinating less than usual or not at all.
IMPORTANT NOTE: The above information is intended to increase awareness of health information and does not suggest treatment or diagnosis. This information is not a substitute for individual medical attention and should not be construed to indicate that use of the drug is safe, appropriate, or effective for you. See your health care professional for medical advice and treatment.
Product Code : 9533