Description
Kemadrin Uses and Indications: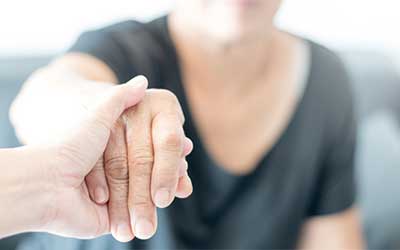 Kemadrin (Procyclidine)
Kemadrin (procyclidine hydrochloride) is an anticholinergic/antispasmodic drug used to treat symptoms of Parkinson's disease or involuntary movements due to the side effects of certain psychiatric drugs (antipsychotics such as chlorpromazine/haloperidol).
Anticholinergics can stop severe muscle spasms of the back, neck, and eyes that are sometimes caused by psychiatric drugs. It can also decrease other side effects such as muscle stiffness/rigidity (extrapyramidal signs-EPS). It is not helpful in treating movement problems caused by tardive dyskinesia and may worsen them.
You can buy procyclidine 5mg and procyclidine 2.5mg online from Canada Pharmacy.
Directions
The dosage of Kemadrin tablets for the treatment of Parkinson's depends upon the age of the patient, the cause of the disease, and individual responsiveness.

Tell your doctor all medications and supplements you use. During pregnancy, Kemadrin should be used only if prescribed. It is unknown if this drug passes into breast milk. Consult your doctor before breastfeeding.

To relieve dry mouth caused by this medication, suck on (sugarless) hard candy or ice chips, chew (sugarless) gum, drink water, or use a saliva substitute.
Ingredients
Procyclidine hydrochloride
Cautions
Before taking procyclidine, tell your doctor or pharmacist if you are allergic or experience any other medical conditions. This product may contain inactive ingredients which can cause allergic reactions or other problems. So, be careful before consuming it.

Tell your doctor immediately if any of these unlikely but serious side effects occur such as decreased sexual ability, severe stomach or abdominal pain, difficult or painful swallowing, difficulty in urinating, or overall feeling of weakness.

Get medical help right away if you have any very serious side effects like dryness of the mouth, mydriasis, blurring of vision, giddiness, lightheadedness, and gastrointestinal disturbances such as nausea, vomiting, epigastric distress, and constipation. Occasionally, an allergic reaction such as a skin rash may be encountered. Feelings of muscular weakness may occur. Acute suppurative parotitis as a complication of dry mouth has been reported.
Side Effects
Common side effects of Kemadrin include:
Drowsiness
Dizziness
Lightheadedness
Constipation
Flushing
Nausea
Vomiting
Abdominal pain
Nervousness
Blurred vision
Weakness
Dry mouth
Very serious side effects may include
Chest pain
Severe dizziness/fainting
High fever
Fast/irregular/slow heartbeat
Mental/mood changes
Eye pain/swelling/redness
Vision changes
IMPORTANT NOTE: The above information is intended to increase awareness of health information and does not suggest treatment or diagnosis. This information is not a substitute for individual medical attention and should not be construed to indicate that use of the drug is safe, appropriate, or effective for you. See your health care professional for medical advice and treatment.
Product Code : 1587