Description
Klor Con Tablets Uses: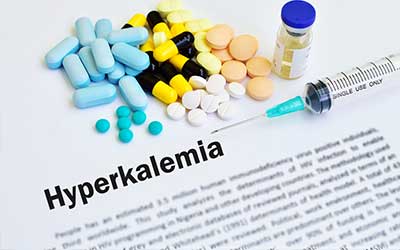 Klor-Con (Potassium Chloride)
Klor-Con is an extended-release mineral supplement which is used to treat hypokalemia (low levels of potassium in the blood).  Hypokalemia can be a result of disease or prolonged illness which include diarrhoea and vomiting. Klor Con 10 helps to maintain the level of potassium in blood as it helps kidneys, nerves, heart, cells, and muscles to work properly.
You can purchase these Klor Con 10 potassium chloride tablets online from Canada Pharmacy.
Directions
Klor-Con should be used as prescribed by your health professional. Do not take in larger or smaller amounts or for longer than recommended. Follow the directions on your prescription label.

Take Klor-Con during or after the meal. Do not stop taking Klor-Con without discussing it with your health practitioner. If you stop taking potassium all of a sudden, your condition might become worse.

If you accidentally miss the dose, take it as soon as you remember it. Don't mix the dose with the other one. Avoid taking 2 doses at the same time. The dosage of the drug depends on the age and health condition of the patient. This medicine is administered orally.
Ingredients
The active ingredient is Potassium chloride.

The inactive Ingredients:
Hydrogenated Cottonseed oil
Magnesium Stearate
Polyethylene Glycols
Polyvinyl Alcohol
Silicon Dioxide
Talc
Titanium Dioxide
D&C Yellow#10
Aluminum Oxide
FD&C Yellow#6
Cautions
Before using Klor-Con, don't forget to tell your health practitioner if you are suffering from any allergies. The inactive ingredients include products that might cause an allergic reaction.

Avoid using Klor-Con if you are suffering from hyperkalemia (high level of potassium in the blood). Visit your doctor so he can check the progress and determine if the medicine is working properly. Laboratory tests may be necessary. Avoid using salt substitutes and high-sodium foods.
Side Effects
The following side effects have been reported by the patients using Klor-Con.
Stomach pain
Nausea
Vomiting
Diarrhoea
Tingling in the hands or feet
Check with your health professional as soon as possible if any of the following side effects occur:
Confusion
Anxiety
Faintness
Irregular heartbeat
Extreme thirst
Increased urination
Leg discomfort
Limp feeling
Numbness
Tingly feeling in your hands, feet or around your mouth
Severe stomach pain
Ongoing diarrhoea
Vomiting
Black bloody, or tarry stools
Coughing up blood or vomit that looks like coffee grounds
IMPORTANT NOTE: The above information is intended to increase awareness of health information and does not suggest treatment or diagnosis. This information is not a substitute for individual medical attention and should not be construed to indicate that use of the drug is safe, appropriate, or effective for you. See your health care professional for medical advice and treatment.
Product Code : 12141