Description
Kombiglyze XR Uses: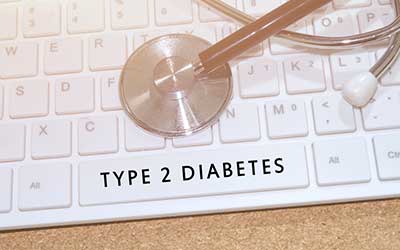 Kombiglyze XR (saxagliptin and metformin)
Kombiglyze XR is a combination drug composed of metformin and saxagliptin. Metformin and saxagliptin are diabetes medicines that are given in oral form to help in controlling blood sugar levels. Metformin decreases glucose production in the liver and inclusion of glucose by the intestines. Saxagliptin regulates the levels of insulin produced by your body after eating.
You can purchase Kombiglyze XR 2.5 1000 online from Canada Pharmacy.
Directions
Administer once a day with your evening meal. Ingest the whole medicine, avoid chewing it. Don't break the tablet.

If you accidentally miss the dose take it as soon as you remember it. Don't mix the dose with the other one. Avoid taking 2 doses at the same time. The dosage of the drug depends on the age and health condition of the patient. This medicine is administered orally.
Ingredients
The active ingredients are:
Saxagliptin
Metformin hydrochloride
The inactive ingredients are:
Carmellose sodium
Magnesium stearate
Hypromellose
Microcrystalline cellulose
Macrogol 3350
Titanium dioxide
Purified talc
Iron oxide red CI77491 (5 mg/500 mg and 5 mg/1000 mg tablets)
Iron oxide yellow CI77492 (5 mg/500 mg and 2.5 mg/1000 mg tablets)
Opacode Blue (printing ink)
Cautions
At the start of the month, the checkup and dose adjustment are very important.
Visit your doctor regularly; it will help to check the current status of the action of the drug.
Avoid the consumption of alcohol.
Avoid recommending this medicine by yourself to anyone else suffering from same symptoms and conditions as yours.
Take meals properly avoid skipping them while you are taking Kombiglyze XR.
Side Effects
Patients using Kombiglyze XR mostly complained of having:
A headache
Flu-like symptoms
Soreness in the back of the nose and throat and discomfort when swallowing
Difficulty breathing or tightness in the chest
Vomiting or diarrhoea
Stomach pain or discomfort
Swelling of hands, ankles or feet
Signs of urinary tract infection
Rash
Feeling depressed or anxious
Signs of anaemia
Loss of appetite
Loss of taste
Increased blood pressure
Back pain
Joint pain
If you get any of the following symptoms visit your doctor as soon as you can.
Signs of hypoglycemia
Severe allergic reaction
Severe upper stomach pain, with nausea and vomiting
Signs and symptoms of heart failure (increased shortness of breath, a rapid increase in weight and swelling of the feet).
IMPORTANT NOTE: The above information is intended to increase awareness of health information and does not suggest treatment or diagnosis. This information is not a substitute for individual medical attention and should not be construed to indicate that use of the drug is safe, appropriate, or effective for you. See your health care professional for medical advice and treatment.
Product Code : 12030