Description
Pancreatic Enzyme Capsules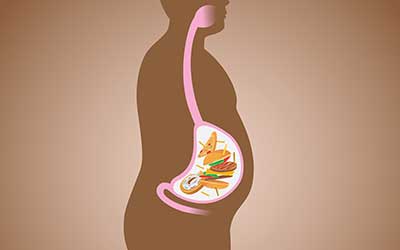 Kreon (Pancreatic Enzyme)
Kreon is a pancreatic enzyme drug given to the patients who are having difficulty in digesting of food due to improper function of the pancreas can be caused by cystic fibrosis, chronic pancreatitis, pancreatectomy or some other conditions. Kreon is actually a pancreatic enzyme replacement therapy (PERT) which works by replacing the three pancreatic enzymes lipase, protease and amylase usually prepared by a healthy pancreas.
You must take Kreon at the same time as eating a meal or any snack, as this will allow the enzymes to mix scrupulously with the food and ultimately results in digestion.
You can purchase this pancreatic enzyme medication from Canada Pharmacy.
Directions
Kreon should be used as prescribed by your healthcare practitioner. Take Kreon every time you eat whether it is a full meal or just a snack.

If you accidentally miss a dose, take it as soon as you remember it. Don't mix the dose with the other one. Avoid taking 2 doses at the same time. The dosage of the drug depends on the age and health condition of the patient.

This medicine is administered orally. Always take Kreon with sufficient fluid to consume your dosage without crushing or chewing it.
Ingredients
The active Ingredients are:
The inactive ingredients are:
Cetyl alcohol
Dimethicone
Hypromellose phthalate
Polyethylene glycol
Triethyl citrate
Cautions
Before using Kreon, don't forget to tell your health practitioner if you are allergic to pork proteins.

Visit your doctor so he can check the progress of the medicine and determine if it is working properly. There is some chance of viral transmission with all porcine pancreatic enzyme products including Kreon.
Side Effects
Common Kreon side effects may include:
Stomach pain
Gas
Upset stomach
Diarrhoea
Frequent or abnormal bowel movements
Rectal itching
Headache
Runny or stuffy nose
Sore throat
Changes in your blood sugar
Blurred vision
Dry mouth
Flushed, dry skin
Fruit-like breath odour
Increased hunger
Headache
Increased thirst
Increased urination
Sweating
Unexplained weight loss
Vomiting
Itching with or without a rash
Allergic reactions (which may be severe)
Severe or long-lasting abdominal pain (Fibrosing colonopathy).
For the following symptoms, seek medical care as soon as possible
Bowel disorder
Severe or unusual stomachache
Vomiting
Bloating
Diarrhea
Constipation
IMPORTANT NOTE: The above information is intended to increase awareness of health information and does not suggest treatment or diagnosis. This information is not a substitute for individual medical attention and should not be construed to indicate that use of the drug is safe, appropriate, or effective for you. See your health care professional for medical advice and treatment.
Product Code : 12112