Description
Kwellada-P Medicine Uses: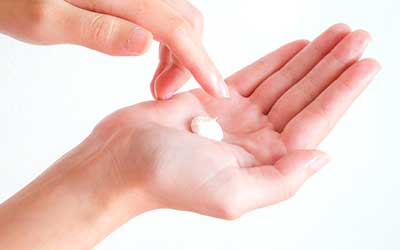 Kwellada-P (Permethrin) Lotion
Permethrin is a synthetic pyrethroids group drug normally an insecticide used to treat scabies. It paralyzes the mite which causes scabies and kills them along with their eggs. Kwellada P helps in getting rid of scabies invasion. The itching may last up to 2 weeks before completely disappearing after treatment.
You can purchase the Kwellada-P permethrin cream 5 online from Canada Pharmacy and have it delivered to your doorstep.
Directions
This is a topical application. So, shake well before using. Before applying, make sure your skin is clean.

Avoid taking a hot bath before treatment. Use a non-irritating cleanser to clean the skin. Massage the affected area with Kwellada-P lotion thoroughly. Leave it on for 12-14 hours.

Wash the entire body with non-irritating cleanser. Change into new clothes. A second application is required after 7-10 days of first application.

If new skin lesion appears, contact your doctor.
Ingredients
The medicinal ingredient is Permethrin 5% (w/w).

The non-medicinal ingredients are:
(Alpha) Carbomer
Disodium EDTA
Imidurea
Methylparaben
Polysorbate 20
Propyl Paraben
Propylene Glycol
Purified Water
Sodium Hydroxide
Sorbitan Monolaurate
Cautions
Before using Kwellada P, don't forget to tell your health practitioner if you are suffering from any allergies from permethrin, synthetic pyrethroid or pyrethrins, chrysanthemums or any other ingredient of this product.

Itching might last several weeks after the treatment. If lesions develop or any live mite is seen, contact your health physician immediately for retreatment. Don't use in pregnancy. If you are nursing, then stop breastfeeding immediately.

Keep out of reach of children. In case of accidental swallow seek medical help immediately. This lotion is for external use only.

Do not self-medicate it. Avoid suggesting it to other patients who have same symptoms as yours. It could be harmful if their doctor didn't recommend it.
Side Effects
All drugs cause some side effects. However, some cause minor and some cause major side effects.

Side effects of using Kwellada-P (permethrin) lotion include:
Scalp irritation
Itching
Swelling
Mild burning
Stinging
Tingling
Numbness
Serious allergic reactions after using Kwellada P lotion are rare. However, look for instant medical attention if you feel any symptoms of a serious allergic reaction including:
Rash
Itching/swelling (especially of the face, tongue, throat)
Severe dizziness
Trouble breathing
IMPORTANT NOTE: The above information is intended to increase awareness of health information and does not suggest treatment or diagnosis. This information is not a substitute for individual medical attention and should not be construed to indicate that use of the drug is safe, appropriate, or effective for you. See your health care professional for medical advice and treatment.
Product Code : 13134