Description
Lactaid Drops Fro Milk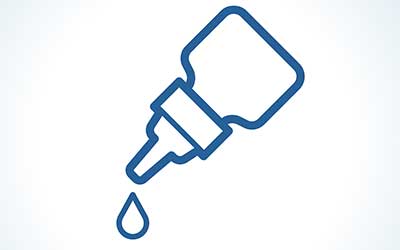 Lactaid Drops
Lactaid drops are enzyme supplements used for digestion of milk and other dairy products, recommended to those who are unable to digest milk and other dairy products (lactose products). All milk products contain lactose in a sugar form. The enzyme lactase is produced by your body to break down lactose. When the body produces a low amount of lactase enzyme, lactose intolerance occurs.  Lactose intolerance can be experienced at different ages.
Usually, infants are not affected, but lactose intolerance can be seen in young children of 2 years of age and is very common in adults. The ultimate treatment is to avoid milk products, but it will result in lacking essential vitamins and nutrients including calcium, vitamin D, protein, and riboflavin. Using Lactaid drops with milk products as directed can help in preventing abdominal bloating, cramping, upset stomach, gas, and diarrhea caused by milk products.
What do Lactaid drops do? Lactose is hydrolyzed by lactase to monosaccharide in the form of glucose, galactose etc. which are systematically absorbed by uptake of a carrier known as sodium-dependent glucose carrier. Sometimes this carrier results in severe diarrhea following carbohydrate intake.
Are you wondering about the 'Lactaid drops where to buy' question? You can easily purchase them online from Canada Pharmacy.
Directions
Lactaid drops 15.5 should be used as prescribed by your health professional. Do not take in larger or smaller amounts or for longer than recommended.

As recommended, 15 drops will be enough to hydrolyse all the lactose present in 1 L of milk. This medicine is administered orally. Use it with a meal or dairy product. Lactaid drops are safe and sound to use every day, for every meal and every snack.
Ingredients
The active ingredients is Lactase (b-D-galactosidase derived from Kluyveromyces lactis yeast). The non-medicinal ingredients are Glycerin and water.
Cautions
Before using Lactaid drops, don't forget to tell your health practitioner if you are suffering from any allergies. The inactive ingredients include products that might cause an allergic reaction.

Avoid if you are suffering from phenylketonuria as some of the products may contain aspartame. If you have any health problem, consult with your health practitioner before using the product. Before having any surgery, inform your doctor or dentist that you are using this product.
Side Effects
Lactase seems to be safe for the majority of the people. No side effects have been seen with Lactaid drops. However, irritation in eye may occur for some.

IMPORTANT NOTE: The above information is intended to increase awareness of health information and does not suggest treatment or diagnosis. This information is not a substitute for individual medical attention and should not be construed to indicate that use of the drug is safe, appropriate, or effective for you. See your health care professional for medical advice and treatment.
Product Code : 436