Description
Use Of Lanoxin Medicine: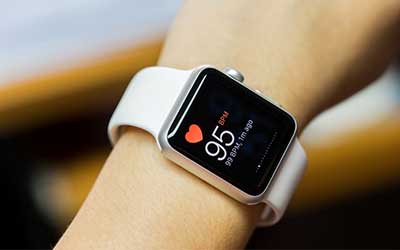 Chemical Name: DIGOXIN (di-JOX-in)
Lanoxin (Digoxin)
Lanoxin (digoxin) is extracted from the leaves of a digitalis plant. Digoxin is prescribed to patients suffering from heart failure, also used to treat atrial fibrillation which is a rhythm disorder of the atria.
It is available in two dosages; digoxin 0.125 mg and digoxin 0.250 mg. You can purchase the Lanoxin tablet easily from Canada Pharmacy.
Directions
Lanoxin should be used as prescribed by your healthcare practitioner. It depends on what heart problems the patient is suffering and how serious it is. This medicine is administered orally.

The dosage depends on the patient's age, weight and how well the kidneys work. If you accidentally miss a dose, take it as soon as you remember it. Don't mix the dose with the other one. Avoid taking 2 doses at the same time. The dosage of the drug depends on the health condition and sensitivity of the patient.
Ingredients
The active ingredient is Digoxin.

Other ingredients are:
Lactose
Maize starch
Hydrolyzed starch
Rice starch
Magnesium stearate
Cautions
Before using Lanoxin, don't forget to tell your health practitioner if you are allergic to digoxin.

Visit your doctor on time so he can check if the medicine is working properly or not.

Avoid using if you have recently suffered from a heart attack.

Avoid if you are suffering from myocarditis.

Avoid if you have beriberi disease.

Avoid recommending this medicine by yourself to anyone else suffering from same symptoms and conditions as yours.

Don't stop taking this medication without consulting your doctor. This is because your condition might get worse.
Side Effects
Common Lanoxin side effects may include:
Dizziness
Fainting
Irregular heartbeat
Slow heartbeat
Agitation or combativeness
Anxiety
Confusion
Depression
Diarrhea
Expressed fear of impending death
Hallucinations
Rash
Vomiting
Double vision
Halos around lights
Headache
Lack of feeling or emotion
Loss of appetite
Night blindness
Over bright appearance of lights
Swelling of the breasts or breast soreness in both females and males
Tunnel vision
Weakness
Weight loss
Rare side effects include:
Black tarry stools
Bleeding gums
Hematuria
Bloody stools
Bloody vomit
Pinpoint red spots on the skin
Rash with flat lesions or small raised lesions on the skin
Severe stomach pain
Unusual bleeding or bruising
IMPORTANT NOTE: The above information is intended to increase awareness of health information and does not suggest treatment or diagnosis. This information is not a substitute for individual medical attention and should not be construed to indicate that use of the drug is safe, appropriate, or effective for you. See your health care professional for medical advice and treatment.
Product Code : 9365