Description
What is Latisse for Lashes (Eye Solution) used for?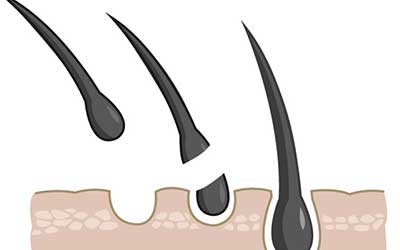 Latisse Eye Solution (BIMATOPROST)
Latisse is an approved medication by FDA to produce eyelashes for people with insufficient lashes.
Bimatoprost is a prostaglandin analogue used commonly as eye drops to control the progression of glaucoma and in the management of ocular hypertension.
It is a drug prescribed for the treatment of narrow-angle glaucoma and increases the length of the eyelid by increasing the growing phase of the lid.
You can easily buy Latisse online from Canada Pharmacy.
Directions
Do not put on to the lower lid or in the eye and blot excess solution with a tissue. Only use the antiseptic applicators provided with Latisse to apply the product. Don't allow the tip of the bottle or applicator to touch fingers or any other unintended surface, as contamination by common bacteria is known to cause infections.
Ingredients
The ingredients include:
Benzalkonium chloride
Sodium chloride
Sodium phosphate
Dibasic
Citric acid
Purified water
It also contains sodium hydroxide and HCl to alter pH. The pH during its shelf life ranges from 6.8-7.8.
Cautions
Do not apply in the eye or lower lid.

Only use the sterile applicators supplied with Latisse to apply the product.

Don't allow the tip of the bottle or applicator to touch fingers.

Remove contact lenses prior to applying Latisse. It may be reinserted 15 minutes afterwards.

Remember, if you stop using Latisse, lashes will gradually return to their previous appearance.

Do not use Latisse if you are allergic to one of its ingredients. If you use recommended products for eye pressure problems, make use of Latisse after concerning your doctor. It may root brown dimming of the coloured area of the eye which is to be expected long-lasting. Latisse may source eyelid skin dimming which may be reversible. Simply apply at the bottom of upper lashes. Do not put on the lower lid. Hair may grow outside the treatment area.

If you have eye problem or surgery, consult your doctor.
Side Effects
Side effects of Latisse include:
Eye redness or discomfort
Eye itching
Dry eyes
Watery eyes, or eyelid redness, or puffy eyelids
The most common side effects after using Latisse are an itching sensation in the eyes or eye redness, which were reported by approximately 4% of clinical trial patients.
IMPORTANT NOTE: The above information is intended to increase awareness of health information and does not suggest treatment or diagnosis. This information is not a substitute for individual medical attention and should not be construed to indicate that use of the drug is safe, appropriate, or effective for you. See your health care professional for medical advice and treatment.
Product Code : 13019