Description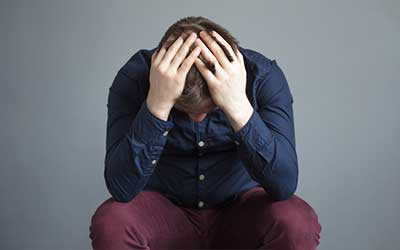 Latuda (Lurasidone)
Latuda is a medication prescribed to treat several different psychiatric disorders. The conditions it is indicated to treat include:
Depressive episode associated with bipolar 1 disorder (alone)
Depressive episode associated with bipolar 1 disorder (in combination with lithium or valproic acid)
Schizophrenia

Bipolar disorder and schizophrenia are psychiatric disorders where there is a problem with the messaging systems in the brain. Symptoms may manifest by affecting mood or thought and may impair cognition.
Latuda works by blocking certain receptors on the surface of brain cells that receive signals from other brain cells. Latuda blocks receptors for dopamine (D2) and serotonin (5HT2A). By blocking these signals in certain parts of the brain, Latuda helps to restore normal thoughts, moods, and cognition.
Fact Table

Formula

C28H36N4O2S

License

US FDA, US DailyMed

Bioavailability

9–19% (oral)

Legal status

Rx-Only

Chemical Name

Lurasidone

Elimination half-life

18–40 hours

Dosage (Strength)

20mg - 120mg

Pregnancy

Not recommended

Brands

Latuda

Protein binding

99%

PubChem CID

213046

MedlinePlus

a611016

ChEBI

70735

ATC code

N05AE05

DrugBank

DB08815

KEGG

D04820

Routes of administration

By mouth
Directions
The starting dose of Latuda is 20-40 mg taken by mouth once daily. The dose is increased until the lowest effective dose is found, typically 20-160 mg once daily.
The daily dose may be reduced in patients with impaired kidney or liver function.
Ingredients
The active ingredient in Latuda is Lurasidone hydrochloride.
Cautions
Latuda may increase the risk of death in elderly patients being treated for dementia-related psychosis.
Taking Latuda or other antipsychotic medications for long periods may cause an irreversible movement disorder called tardive dyskinesia (TD). TD is characterized by stiff and jerky movements of the face and body that cannot be controlled.
Latuda and other antipsychotics may increase the risk of metabolic disorders like diabetes mellitus and dyslipidemia, and lead to weight gain.
Latuda and other antipsychotic drugs may raise levels of prolactin in the blood, which could lead to gynecomastia.
Speak to your doctor for a full list of warnings and precautions.
Side Effects
Common adverse reactions of Latuda include:
Akathisia
Extrapyramidal symptoms
Insomnia
Nausea
Somnolence
Vomiting
Weight increase
IMPORTANT NOTE: The above information is intended to increase awareness of health information and does not suggest treatment or diagnosis. This information is not a substitute for individual medical attention and should not be construed to indicate that use of the drug is safe, appropriate, or effective for you. See your health care professional for medical advice and treatment.
Product Code : 12785