Description
Prevent Pregnancy with Levlite: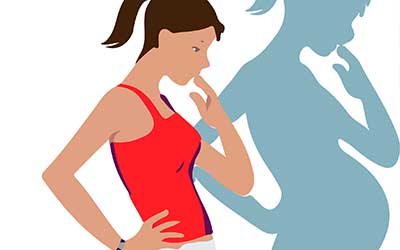 Chemical Name: LEVONORGESTREL(LEE-voe-nor-jess-trel)and ETHINYL
Levlite (levonorgestrel/ethinyl estradiol)
Levlite birth control is a combination hormone medication for warding off pregnancy. This medicine contains two hormones which are progestin and estrogen. This birth control pill functions by stopping the release of an egg during the body's menstrual cycle. Furthermore, this medication also helps to make the vaginal fluid become thicker to prevent any sperm from reaching the egg. The lining of the uterus is also changed to prevent the fertilized egg's attachment. The fertilized egg, due to remaining unattached, is expelled from the body.
Levlite birth control can also be used for maintaining regular periods, decreasing the risk of ovarian cysts as well as for decreasing the intensity of painful periods.
You can buy Levlite from Canada Pharmacy and have it delivered to you.
Directions
It's important that you read the accompanying leaflet before administering this medicine. Consume Levlite orally, as directed by your doctor. Commonly, one pill is consumed a day. It's important that you select a time that makes it easy for you to maintain a daily administration schedule.

It's important not to miss a dose, start a new pack later, or taking the pill at different times every day. Not following directions can increase the risk of pregnancy.
Ingredients
The active ingredient present in the Levlite (levonorgestrel/ethinyl estradiol tablets) is 0.100 mg levonorgestrel and 0.020 mg ethinyl estradioland.

The inactive ingredients are:
Calcium Carbonate USP
Corn Starch NF
Ferric Oxide/red/E 172 NF
Ferric Oxide/yellow/E 172 NF
Glycerin 85% Ph. Eur./DAB
Lactose Monohydrate NF
Magnesium Stearate NF
Montanglycol Wax (Wax E) DAB
Polyethylene glycol 6,000 NF
Povidone 25,000 USP
Povidone 700,000 USP
Pre-gelatinized Starch NF (Modified Starch)
Sucrose NF
Talc USP
Cautions
You should not be taking such a birth control pill if you have:
High blood pressure
Tuberculosis
Diabetes
Liver disease
Heart disease
Severe migraines
Gallbladder disease
Also, consult your doctor if you miss a dose or are switching from another type of hormonal birth control pill or patch.
Side Effects
Some risks side effects of taking Levlite include:
Blood clots
Blotchy, dark areas on skin
Vision problems
Decreased breast milk production
Difficulty becoming pregnant after stopping the pill
Changes in period cycle
Weight gain
Headaches
vomiting and nausea
Stomach or abdominal pain
Changes in appetite
Swelling of the ankles or feet
Vaginal itching, bleeding or discharge
IMPORTANT NOTE: The above information is intended to increase awareness of health information and does not suggest treatment or diagnosis. This information is not a substitute for individual medical attention and should not be construed to indicate that use of the drug is safe, appropriate, or effective for you. See your health care professional for medical advice and treatment.
Product Code : 9573