Description
Lialda (Mesalamine) Uses & Indications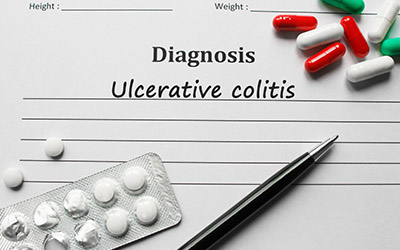 Lialda (Mesalamine)
Lialda is a treatment which is used to cure a certain bowel disease (ulcerative colitis). It is very useful for reducing the symptoms of ulcerative colitis like diarrhoea, rectal bleeding, and stomach ache. Mesalamine has its place in a class of drugs identified as amino-salicylates.
Each Lialda medication for oral administration comprises 1.2 g 5- amino-salicylates acid, an anti-inflammatory agent.
Lialda is used for the introduction of remission in operation of mild to modest UC and preservation of UC remission.
You can purchase Lialda generic from Canada Pharmacy at the lowest cost available with the best quality at your doorstep.
Directions
Take the dose of Lialda medication for colitis as prescribed by the doctor and not in a larger or smaller amount than recommended. Try to take Mesalamine generic with one full glass of water.

Mesalamine extended-release capsules (Lialda) should only be taken with a meal. Do not chew, break or crush the pill. Swallow the whole pill. Try to keep the capsules at room temperature and away from moisture and heat.
Ingredients
Ingredients in Lialda include:
Sodium carboxymethylcellulose
Carnauba wax
Stearic acid
Silica
Sodium starch glycolate (type A)
Talc
Magnesium stearate
Methacrylic acid copolymer types A and B
Tri-ethyl-citrate
Titanium dioxide
Red ferric oxide
Polyethylene glycol
Cautions
Take the medication as recommended by the doctor. Do not use it if any of the following problems may occur:
Kidney problem
Liver pain
Heart problem like heart failure
Allergy problem
Pyloric stenosis (stomach condition)
Contact your doctor if you are pregnant or plan to become pregnant while using this treatment. Do not use this medication without telling your doctor if you are breastfeeding a baby because it may harm the baby.
Side Effects
Do not use the treatment if you are allergic to Mesalamine, aspirin or other salicylates.

Following are the side effects of using this medication:
Severe stomach ache, fever, headache, and bloody diarrhea
Sore throat or other flu symptoms
Tired feeling or dizziness
Skin rash
Constipation
Side effects of Mesalamine are not confined to the above list; there is a risk that others may also occur. Contact your doctor for medical advice about the side effects.
IMPORTANT NOTE: The above information is intended to increase awareness of health information and does not suggest treatment or diagnosis. This information is not a substitute for individual medical attention and should not be construed to indicate that use of the drug is safe, appropriate, or effective for your pet. See your veterinarian for medical advice and treatment for your pet if you have any concerns.
Product Code : 9630