Description
What is lidoderm patch?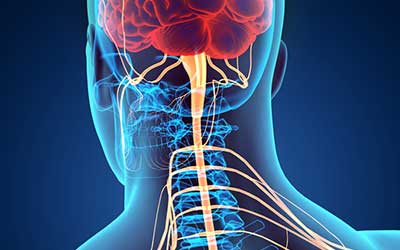 Lidoderm Patch
Have you been wondering about what is Lidoderm patch? Lidoderm contains an epoxy resin material 5% lidocaine, which is applied to non-woven polyester, sensed backing and enclosed with a poly-ethylene terephthalate film release liner. Earlier to application to the skin, the release liner is removed.
For relieving the nerve pain after shingles, this medication is recommended. This pain is also identified as post-herpetic neuralgia. It helps to decrease aching/burning pain as well as discomfort caused by skin areas that are sensitive enough to touch. Local anesthetics are class of drugs to which Lidoderm belongs. It works by causing a short-term loss of feeling in the area where you apply the patch. Moreover, with Lidoderm patch, back pain can be easily treated.
You can purchase Lidoderm patch 5% lidocaine from Canada Pharmacy.
Directions
The patch is only applied to healthy and normal skin. Do not apply it to the area that is broken or irritated. Dosage depends upon your condition and how you response to therapy.

Remove the protective line first and apply the patch to the area of the skin that is most painful. Apply the patch once in a day for up to 12 hours or as directed by your doctor. Till the patch is stuck to the skin, avoid getting it wet. Do not use it around your eyes.
Ingredients
Lidoderm contains the ingredients:
Di-hydroxyl-aluminum amino-acetate
Disodium edentate
Gelatin
Glycerin
Kaolin
Methyl-paraben
Polyacrylic acid
Polyvinyl alcohol
Propylene glycol
Urea
Tartaric acid
Sorbitol
Sodium polyacrylate
Sodium car-boxy-methylcellulose
Cautions
Wash your hands before applying it. If you are allergic to lidocaine, tell your doctor or pharmacist before using it. This product comprises ingredients which can cause allergic problems. While wearing your patch, prevent exposing it to direct heat sources such as heat pads, electric lamps, and blankets. This medication can only be used only when needed during pregnancy.
Side Effects
Side effects while using this medication may occur which include:
Redness
Swelling
Changes in skin color or blisters.
If any of these effects worsen, contact your doctor promptly. If a burning or irritation feeling occurs, remove the patch and do not reapply until the disturbance has gone.
IMPORTANT NOTE: The above information is intended to increase awareness of health information and does not suggest treatment or diagnosis. This information is not a substitute for individual medical attention and should not be construed to indicate that use of the drug is safe, appropriate, or effective for you. See your health care professional for medical advice and treatment.
Product Code : 11554