Description
What is linzess used for?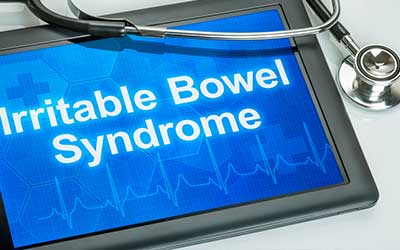 Linzess
The generic name of Linzess is Linaclotide-Oral. Linaclotide is normally recommended by doctors for certain types of bowel problems. Linzess medication works by increasing the fluids in your intestines and helps to speed up the motion of meal through the gut. It improves stool texture and decreases the symptoms of bloating, pain, and discomfort. However, this treatment cannot be used for children younger than 6 years because side effects may occur.
The dose of Linzess most recommended is 290 mcg which is taken once in a day on an empty stomach, 30 minutes before breakfast.
You can buy Linzess 290 mcg online from Canada Pharmacy at reasonable prices with the best quality at your doorstep.
Directions
It should be taken before the start of the first meal on an empty stomach. If you forget to take a dose, skip the missed dose and take the next dose at the regular time. Avoid taking 2 doses at a time. Do not try to crush or chew the capsules. Swallow the whole capsules. It is recommended to take Linzess 290 mcg with water.
Ingredients
This drug contains:
Calcium chloride dehydrate
Microcrystalline cellulose
Hypromellose
L-leucine
Gelatin
Titanium dioxide
Cautions
If you are allergic to any of its ingredients, talk to your doctor since some of the ingredients present in the medicine can lead to allergic responses.

Tell your doctor your medical history before using it. During pregnancy, it can only be suggested if it has benefits for you or there is no possibility of side effects.

If you overdose and experience serious side effects and symptoms call your nearest doctor or pharmacist as soon as possible, it may have serious effects on your body. Keep these capsules at room temperature and away from moisture and heat.
Side Effects
Side effects which are common for Linzess include:
Diarrhea
Stomach ache or discomfort
Bloating
Gas
Headache
Sinus pain or sneezing
The side effects of Linzess are not confined to the list above; other effects can occur too. Remember that your pharmacist or doctor has mediated that the benefits of this medication are higher than the risk of side effects while recommending it to you. Consult your doctor if you experience any side effects or feel discomfort.
IMPORTANT NOTE: The above information is intended to increase awareness of health information and does not suggest treatment or diagnosis. This information is not a substitute for individual medical attention and should not be construed to indicate that use of the drug is safe, appropriate, or effective for you. See your health care professional for medical advice and treatment.
Product Code : 13163