Description
New Cholesterol Drug Livalo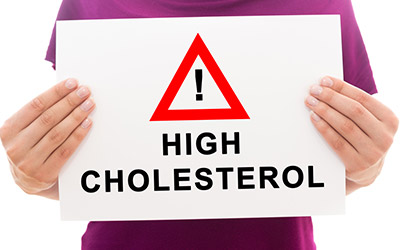 Livalo (pitavastatin)
Livalo (pitavastatin) is an inhibitor of HMG-CoA reductase. It is a synthetic lipid-lowering agent for oral administration.
Livalo is used to treat high cholesterol in adults. Lowering your cholesterol may help prevent heart disease and hardening of the arteries, conditions that can lead to heart attack, stroke, and vascular disease. Livalo has been proven to effectively lower LDL (bad) cholesterol and has also been shown to improve levels of HDL (good) cholesterol.
The medicine is available as Livalo 2 mg and Livalo 4 mg tablets. You can get this pitavastatin calcium tablet online from Canada Pharmacy.
Directions
Livalo tablets should be stored at room temperature, in a dry place, and out of the reach of children. It can be taken at any time of day, with or without food. Just swallow the whole tablet. Do not split, crush, dissolve, or chew.
Ingredients
The active ingredient in Livalo is pitavastatin calcium.

The inactive ingredients include:
Lactose monohydrate
Hydroxypropyl cellulose (low substituted)
Hypromellose
Magnesium aluminometasilicate type i-b
Magnesium stearate
Titanium dioxide
Triethyl citrate
Silicon dioxide
Cautions
Keep the medicine away from children. Get emergency medical help if you have any of these signs of an allergic reaction to Livalo: hives; difficulty breathing; swelling of your face, lips, tongue, or throat.

Livalo is not right for everyone. Do not take Livalo in case of a known allergy to the Livalo medication or its ingredients, if you have active liver problems, including some abnormal liver test results, you are nursing, pregnant or may become pregnant as it may harm the baby, or you are currently taking cyclosporine or gemfibrozil. Let your physician know about your alcohol use and any medicine that you are taking. Do not take Livalo greater than 4 mg daily.
Side Effects
Less serious side effects include mild muscle pain, back pain, pain in your arms or legs, diarrhea, constipation, or mild skin rash.

Stop taking Livalo and call your doctor at once if you have any of these serious side effects
Unexplained muscle pain, tenderness, or weakness
Fever
Unusual tiredness
Dark colored urine
Nausea
Upper stomach pain
Itching
Loss of appetite
Clay-colored stools
Jaundice (yellowing of the skin or eyes)
IMPORTANT NOTE: The above information is intended to increase awareness of health information and does not suggest treatment or diagnosis. This information is not a substitute for individual medical attention and should not be construed to indicate that use of the drug is safe, appropriate, or effective for your pet. See your veterinarian for medical advice and treatment for your pet if you have any concerns.
Product Code : 11620