Description
What is Livial used for?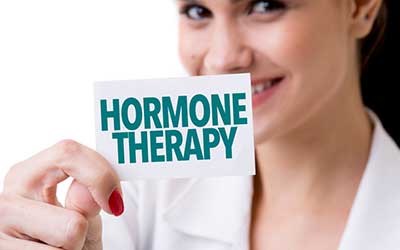 Livial (Tibolone)
Livial (Tibolone) is a medication used for hormone replacement therapy. Livial is used to treat symptoms of menopause. Livial does not contain the actual hormone but rather contains a substance that breaks down in your body to produce the hormone. Livial relieves the symptoms of oestrogen deficiency and prevents osteoporosis in women who have gone through the menopause and are at high risk of fractures but cannot take other medicines used to prevent osteoporosis. Livial contains tibolone, a substance that has favourable effects on different tissues in the body, such as brain, vagina, and bone. Livial is used in postmenopausal women at least 12 months after their last natural period.
The medicine is available in Livial 2.5 mg tablets, and you can purchase it from Canada Pharmacy.
Directions
Take one 2.5 mg tablet every day at the same time each day. Livial tablets can be taken either with or without food. Swallow it with a drink. Never change the duration of the dosage or the amount of the dosage without consulting your physician.
Ingredients
The active ingredient includes Tibolone for HRT.
The other ingredients are potato starch, lactose monohydrate, ascorbyl palmitate, and magnesium stearate.
Cautions
Before starting Livial, it is very important that you tell your doctor about any other health conditions you may have and any other medications you may be on (including prescription, non-prescription, and herbal products). Women taking Livial should have regular medical and gynaecological check-ups. Your need for continued tibolone HRT should be reviewed with your doctor at least once a year. Women with a history of breast cancer in the family should take caution.
Never take Livial during pregnancy or while breastfeeding. Livial should be prescribed at the lowest effective dose and for the shortest duration necessary. Your physician will advise you on that. In case of serious side effects, allergic reactions, or an overdose, consult your doctor immediately.
Side Effects
When using Livial, there are some common side effects that may occur. These include:
Headache
Dizziness
Rash
Itching
Weight changes
Stomach upsets
Breast tenderness or pain
Vaginal itching or discharge
Increased growth of facial hair
Loss of memory
IMPORTANT NOTE: The above information is intended to increase awareness of health information and does not suggest treatment or diagnosis. This information is not a substitute for individual medical attention and should not be construed to indicate that use of the drug is safe, appropriate, or effective for you. See your health care professional for medical advice and treatment.
Product Code : 10094