Description
Loprox Shampoo For Treating Dandruff or Scalp itching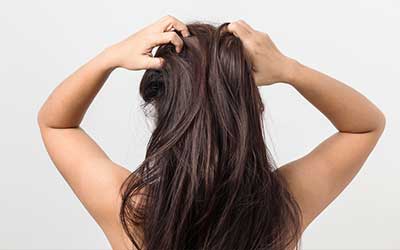 Loprox Shampoo (Ciclopirox)
Loprox shampoo (ciclopirox cleanser) is an antifungal pharmaceutical used to treat skin diseases, for example, competitor's foot, and athlete tingle, ringworm, and yeast contaminations. Ciclopirox shampoo is likewise used to treat seborrheic dermatitis (fiery skin condition) of the scalp. The topical nail enamel is utilised to treat parasitic contaminations of the toenails and fingernails.
You can purchase Loprox shampoo easily from Canada Pharmacy.
Directions
Utilize Loprox (ciclopirox cleanser) as requested by your specialist. Read all data given to you. Take after all guidelines nearly.
Use as you have been told, regardless of whether your signs show signs of improvement. To get the most advantage, do not miss dosages. Try not to take Loprox (ciclopirox cleanser) orally. Use on your scalp and hair. Keep out of your mouth, nose, ears, and eyes (may consume). Keep in mind the following directions when using Loprox:
Wet hair and scalp
Put on enough cleanser to make a foam
Foam well and leave on for 3 minutes
Wash really well
Use cleanser 2 times each week with 3 days in between for shampooing
Discard any part not utilized after treatment is finished
Ingredients
There is only one active ingredient, which is ciclopirox.
The inactive ingredients present are disodium laureth sulfosuccinate, Laureth-2, water, sodium chloride, and sodium laureth 3 sulfates.
Cautions
You should not administer ciclopirox on the off chance that you are susceptible to it.
To ensure Loprox is right for you, tell your specialist if you have:
Diabetes
Epilepsy or other seizure issues
A powerless resistant framework (caused by infection or by utilizing certain solutions)
A condition for which you utilize steroid medicine (counting skin conditions or breathing issue)
If you are pregnant or plan to be or are breastfeeding
Side Effects
Some side effects include indications of a hypersensitive response, similar to rash, hives, or tingling of the skin. There might also be a case of red, swollen, rankled, or peeling skin with or without fever.
Wheezing and a feeling of snugness in the chest or throat is also possible along with inconvenience in breathing, gulping, or talking.
Other side effects include:
Aggravation where ciclopirox cleanser is utilized
Swelling
Rankles or injuries
Overflowing or dying
Burning sensation
Redness
Change in color of hair
Discoloration or other changes in the nails
IMPORTANT NOTE: The above information is intended to increase awareness of health information and does not suggest treatment or diagnosis. This information is not a substitute for individual medical attention and should not be construed to indicate that use of the drug is safe, appropriate, or effective for you. See your health care professional for medical advice and treatment.
Product Code : 9794