Description
What is Lotensin HCT is used for?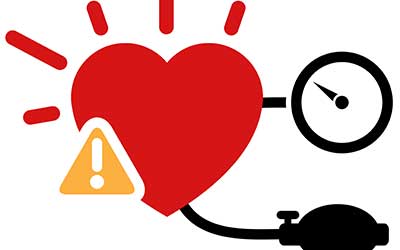 Lotensin HCT (benazepril/HCTZ)
Lotensin HCT is a combination of benazepril and hydrochlorothiazide USP. The tablets manufactured for oral intake are made with a combination of 5, 10, or 20 mg of benazepril and 6.25, 12.5, or 25 mg of hydrochlorothiazide USP.
The combination of hydrochlorothiazide and benazepril, which makes up Lotensin HCT, is used to treat hypertension (high blood pressure). Lotensin HCT also helps prevent your body from absorbing too much salt, which can cause fluid retention. Benazepril available in Lotensin HCT lowers blood pressure and also relieves symptoms of fluid retention.
You can buy Lotensin HCT from Canada Pharmacy.
Directions
This medication must be taken strictly according to the prescription provided by your doctor. You must not take more or less amount than prescribed by the doctor.
Your blood pressure will need to be often checked. Your kidney function may also need to be checked. Your blood and urine may also be tested if you have been vomiting or are dehydrated. So, you will need to visit your doctor regularly.
Keep using this medicine as directed, even if you feel well. High blood pressure often has no symptoms. You may need to use blood pressure medication for the rest of your life.
Store the medication at room temperature away from moisture and heat. Keep the tablets in their original container, along with the packet of moisture-absorbing preservative that comes with this medication.
Ingredients
The ingredients include:
Cellulose compounds
Crospovidone
Hydrogenated castor oil
Iron oxides
Lactose
Polyethylene glycol
Talc
Titanium dioxide
Cautions
Tell your doctor if you have any of these conditions:
Kidney/liver disease
Glaucoma
Congestive heart failure
Lupus
Diabetes
An electrolyte imbalance or an allergy to sulfa drugs or penicillin
Avoid the regular use of salt substitutes in your diet, and do not take potassium supplements.
Side Effects
Eye/vision problems
High potassium
Unusual urinating patterns
Weakness, confusion, increased thirst, loss of appetite, vomiting, pounding heartbeats or fluttering in your chest
Swelling, weight gain, feeling short of breath
Easy bruising, unusual bleeding, purple or red pinpoint spots under your skin
Pale or yellowed skin, dark coloured urine, fever, jaundice (yellowing of the skin or eyes)
Wheezing, trouble breathing
Severe skin reaction
Less serious side effects include:
Cough
Headache
Dizziness, tired feeling
Nausea, constipation, upset stomach
IMPORTANT NOTE: The above information is intended to increase awareness of health information and does not suggest treatment or diagnosis. This information is not a substitute for individual medical attention and should not be construed to indicate that use of the drug is safe, appropriate, or effective for you. See your health care professional for medical advice and treatment.
Product Code : 9364