Description
What's Lovaza used for?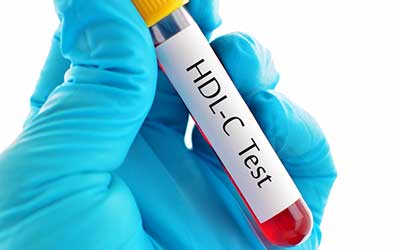 Lovaza (Omega-3-Acid Ethyl Esters)
Lovaza is an antilipemic drug used for the treatment of hypertriglyceridemia which reduces triglyceride levels in adult patients. Lovaza is made of a mixture of ethyl esters which are derived from fish oil.
However, it's mechanism of action is still unknown. It is believed that Lovaza works by decreasing the number of triglycerides which are produced by the liver. Lovaza is sometimes used off-label to prevent angina, heart attacks, and strokes.
You can easily purchase the medicine Lovaza (Omega 3 acid ethyl esters) online from Canada Pharmacy. Your purchase will be delivered right to your home.
Directions
Lovaza should be used as prescribed by your healthcare practitioner. Take Lovaza once or twice a day as prescribed by your doctor with or without a meal. If you accidentally miss the dose take it as soon as you remember it. Don't mix the dose with the other one. Avoid taking 2 doses at the same time.
The dosage of the drug depends on the age and health condition of the patient. This medicine is administered orally.
Ingredients
The ingredients are:
Lovaza/Omacor/Omega 3 Acid Ethyl Esters
Eicosapentaenoic Acid (EPA)
Docosahexaenoic Acid (DHA)/Triklo
Cautions
If you are suffering from fish oil hypersensitivity, then avoid the usage of this medicine.
Fish oil generally increases the LDL, i.e. total serum cholesterol so it should be avoided in patients with Hypercholesterolemia.
If you are on anticoagulant therapy or thrombolytic therapy avoid using this medicine because fish oil inhibits platelet aggregation. This will increase the risk of bleeding.
Lovaza is not specified for the treatment of Atrial Fibrillation or flutter.
Avoid taking Lovaza if you are allergic to omega-3-acid ethyl esters or any of the ingredients present in Lovaza.
Side Effects
Following are the mild side effects caused by Lovaza:
Strange taste
Upset stomach
Burping
Gases
Diarrhoea
Nausea
Abdominal pain
Dysgeusia
Eructation
Dyspepsia
Rash
Vomiting
Ecchymosis
Epistaxis
Pruritus
Fatigue
Pharyngitis
Arthralgia
Moderate side effects include:
Constipation
Prolonged bleeding time
Increased ALT
Increased AST
Elevated hepatic enzymes
Hypercholesterolemia
Severe side effects one might experience are:
Coagulopathy
Anaphylactoid reactions
Atrial flutter
Atrial fibrillation
To avoid occurrence of any possible side effects, ensure that you're only administering the recommended amount.
IMPORTANT NOTE: The above information is intended to increase awareness of health information and does not suggest treatment or diagnosis. This information is not a substitute for individual medical attention and should not be construed to indicate that use of the drug is safe, appropriate, or effective for you. See your health care professional for medical advice and treatment.
Product Code : 9317