Description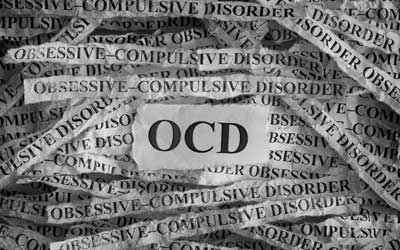 Luvox CR is a selective serotonin reuptake inhibitor (SSRI) approved for treating obsessive-compulsive disorder (OCD) in children through adults. It helps to regulate the moods and thoughts associated with OCD.
Fact Table

Formula

C15H21F3N2O2

License

US FDA, EU EMA

Bioavailability

53%

Legal status

Rx-only

Chemical Name

Fluvoxamine

Elimination half-life

12–13 hours

Dosage (Strength)

100mg, 150mg

Pregnancy

Consult Doctor

Brands

Luvox, Faverin

Protein binding

77–80%

PubChem CID

5324346

MedlinePlus

a695004

ChEBI

5138

ATC code

N06AB08

DrugBank

DB00176

KEGG

D07984

Routes of administration

By mouth
Directions
The starting dosage is 100 mg by mouth once daily. The dosage can be increased to a maximum of 300 mg by mouth once daily.
Ingredients
The active ingredient is fluvoxamine.
Interactions
Common interactions include:
Abrocitinib
Agomelatine
Alcohol
Alosetron
Astemizole
Bemiparin
Bendamustine
Bromopride
Cilostazol
Cisapride
Citalopram
CloZAPine
Dapoxetine
DULoxetine
Enoxaparin
Erlotinib
Fenfluramine
Gilteritinib
Heparin
Lemborexant
Linezolid
Lomitapide
Lonafarnib
Mavacamten
Melatonin
Methylene Blue
Methysergide
Monoamine Oxidase Inhibitors
Nonsteroidal Anti-Inflammatory Agents
Pimozide
Pirfenidone
Pomalidomide
Propranolol
Ramelteon
Rasagiline
Safinamide
Selegiline
Sirolimus
Tasimelteon
Terfenadine
Theophylline Derivatives
Thioridazine
TiZANidine
Ubrogepant
Urokinase
Cautions
For a full list of precautions for SSRIs, speak with your doctor or pharmacist.
Side Effects
Common adverse reactions include:
Abdominal pain
Abnormal dreams
Abnormal gait
Abnormal hepatic function tests
Abnormality in thinking
Acne vulgaris
Activation syndrome
Acute renal failure
Aggressive behavior
Agitation
Agranulocytosis
Akinesia
Amblyopia
Amenorrhea
Amnesia
Anaphylaxis
Anemia
Angina pectoris
Angioedema
Angle-closure glaucoma
Anorexia
Anorgasmia
Anuria
Anxiety
Apathy
Aplastic anemia
Apnea
Asthma
Ataxia
Blurred vision
Bradycardia
Bronchitis
Bruxism
Bullous skin disease
Cardiac conduction delay
Cardiomyopathy
Cardiorespiratory arrest
Central nervous system stimulation
Cerebrovascular accident
Chest pain
Chills
Cholecystitis
Cholelithiasis
Colitis
Constipation
Crying
Decreased libido
Decreased white blood cell count
Delirium
Dental caries
Depression
Diaphoresis
Diarrhea
Diplopia
Dizziness
Drowsiness
Drowsiness (neonatal)
Dysarthria
Dysgeusia
Dyskinesia
Dyspepsia
Dysphagia
Dyspnea
Dystonia
Ecchymoses
Edema
Ejaculatory disorder
Epistaxis
Extrapyramidal reaction
Fatigue
Fever
First-degree atrioventricular block
Flatulence
Flu-like symptoms
Gastroesophageal reflux disease
Gastrointestinal hemorrhage
Gingivitis
Glossalgia
Goiter
Hallucination
Headache
Hematemesis
Hematuria
Hemoptysis
Hepatitis
Homicidal ideation
Hypercholesterolemia
Hyperglycemia
Hyperkinesia
Hypermenorrhea
Hypersensitivity reaction
Hypertension
Hypertonia
Hypoglycemia
Hypokalemia
Hypokinesia
Hyponatremia
Hypotension
Hypothyroidism
Iga vasculitis
Impotence
Impulsivity
Increased cough
Insomnia
Interstitial pulmonary disease
Intestinal obstruction
Intoxicated feeling
Irritability
Jaundice
Jitteriness
Laryngismus
Laryngitis
Lethargy
Leukocytosis
Leukopenia
Loss of consciousness
Lymphadenopathy
Malaise
Manic reaction
Melena
Myalgia
Myasthenia
Myocardial infarction
Myoclonus
Myopathy
Nausea
Nervousness
Neuroleptic malignant syndrome (stevens 2008)
Outbursts of anger
Pain
Palpitations
Pancreatitis
Paralysis
Paresthesia
Parkinsonian-like syndrome
Pericarditis
Pharyngitis
Polyuria
Porphyria
Priapism
Prolonged qt interval on ECG
Psychoneurosis
Psychotic reaction
Purpura
Raynaud's phenomenon
Renal insufficiency
Rhabdomyolysis
Seizure
Serotonin syndrome
Sexual disorder
Shock
SIADH
Sinusitis
St segment changes on ecg
Stevens-johnson syndrome
Suicidal tendencies
Supraventricular extrasystole
Syncope
Tachycardia
Tardive dyskinesia
Thrombocytopenia
Thromboembolism
Tooth abscess
Tooth loss
Toothache
Toxic epidermal necrolysis
Tremor
Twitching
Upper respiratory tract infection
Urinary frequency
Urinary retention
Urinary tract infection
Vasculitis
Vasodilation
Ventricular arrhythmia
Ventricular tachycardia
Viral infection
Vomiting
Weakness
Weight gain
Weight loss
Xerostomia
Yawning
References
Luvox CR [package insert]. Palo Alto, CA: Jazz Pharmaceuticals; 2011.
IMPORTANT NOTE: The above information is intended to increase awareness of health information and does not suggest treatment or diagnosis. This information is not a substitute for individual medical attention and should not be construed to indicate that use of the drug is safe, appropriate, or effective for you. See your health care professional for medical advice and treatment.
Product Code : 10860