Description
Manerix (Moclobemide) Uses & Indications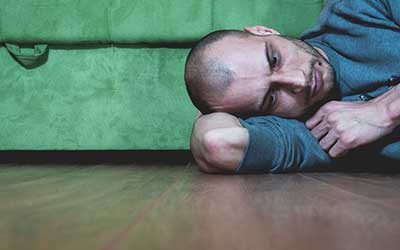 Chemical Name: Moclobemide (moe-KLOE-be-mide)
Moclobemide is a depression medicine used to treat mental and mood problems. It helps improve the mood and provides an instant feeling of well-being. It belongs to a group of medicines called antidepressants.
It is also used to get rid of social phobia. It works by increasing the levels of important chemical messengers in your brain, and this helps to treat depression and social phobia.
Moclobemide belongs to a group of drugs known as MAO inhibitors.
You can buy Moclobemide online from Canada Pharmacy. Despite ordering moclobemide online, you can rest assured that you will only get a genuine product.
Directions
Take this medication orally immediately after meals or as prescribed by your doctor. You may adjust your dose gradually during the first week of treatment to find the perfect dose for you.
Swallow each tablet with a glass of water. Do not take more than the required or prescribed amount. Do not increase your dose or stop taking this drug without consulting with your doctor.
Some conditions may become worse if you stop taking them and you may experience symptoms such as mood swings, headaches, and tiredness, so let your doctor know if you stop taking this medication.
The dosage of Moclobemide depends on how you respond to the treatment, age, and your medical condition.
Ingredients
The ingredients include:
Lactose monohydrate
Maize starch
Povidone
Microcrystalline cellulose
Colloidal anhydrous silica
Magnesium stearate
Sodium starch glycollate
Hypromellose
Cautions
Let your physician know about the medical treatments and medicines you are using.
Let your doctor know if you have any allergies before using it.
Side Effects
Some common side effects of this medication are:
Dizziness
Nervousness
Mild headache
Trouble sleeping
Nausea
Sweating
Loss of appetite
Dry mouth
Anxiety
Blurred vision
If any of these effects start to be bothersome, then consult your doctor right away. To avoid getting dizzy or lightheaded, rise from your sitting or lying position very slowly.
To get rid of dry mouth you can chew a piece of gum, suck on a lollipop, or drink water. Make sure that the gum and lollipop are sugarless.
Notify your doctor right away if you experience any of the following side effects:
Rapid or pounding or irregular heartbeat
Stomach pain
Chest pain
Sudden and severe headache
Stiff neck
Confusion
Disorientation
Slurred speech
Behavioral changes
Fever
Skin rash
Keep in mind that your doctor has advised you this medicine as its benefits outweigh the side effects.
IMPORTANT NOTE: The above information is intended to increase awareness of health information and does not suggest treatment or diagnosis. This information is not a substitute for individual medical attention and should not be construed to indicate that use of the drug is safe, appropriate, or effective for you. See your health care professional for medical advice and treatment.
Product Code : 1630