Description
What does menopur do?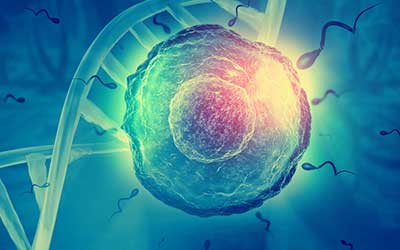 Menopur (Menotropins) is actually a mixture of hormones including follicle stimulating hormone (FSH) and luteinizing hormone (LH). It is administered to those women who are facing problems with fertility and helps them to become pregnant by stimulating the ovaries to produce eggs. It is usually administered through Human Chorionic Gonadotropin (hCG) which is also a part of this medicine and makes sure that ovulation is occurring at its expected time period.
You can purchase Menopur online from Canada Pharmacy.
Directions
It is necessary to use this medication under the prescription of your health practitioner.
Menotropic injections are placed under the skin of the lower abdomen, just below your navel.
Use the different side of your lower stomach every day to avoid tenderness.
Your healthcare professional will teach you how to mix well and draw up the medicine into needles and how to inject it properly.
After the dose is prepared, it should be injected as soon as possible. Avoid using the solution if it changes to a cloudy, lumpy or discolored solution.
If you accidentally miss the dose take it as soon as you remember it. Don't mix the dose with the other one.
Ingredients
Active ingredients:
Menopur 75 IU FSH activity
75 IU LH activity
Nonmedicinal ingredients are:
Lactose monohydrate
Polysorbate 20
Sodium phosphate buffer (sodium phosphate dibasic, heptahydrate and phosphoric acid)
Sodium chloride injection USP
Cautions
Menopur should only be prescribed by doctors who have practice in infertility treatment.
Highly recommended to only use Menotropin injection with the permission of your health physician.
Side Effects
Common Menopur side effects may include:
Abdominal pain
Breast tenderness
Constipation
Cramps
Dizziness
Feeling of fullness in the abdomen
Flushing
General feeling of being unwell
Generalized pain (body, back, joint)
Headache
Nausea, vomiting, or diarrhea (not continuing or severe)
Pain, rash, swelling, or irritation at place of injection
Sweating
Stop using the medication and seek medical help as soon as possible if you see following symptoms:
Abnormal vaginal bleeding
Flu-like symptoms
Migraine
Mood changes
Pain when urinating
Difficulty breathing
Signs of a blood clot in blood vessels
Signs of stroke
Symptoms of a severe allergic
Symptoms of ovarian hyperstimulation syndrome or OHSS, e.g.:
Abdominal or pelvic pain or discomfort
Bloating
Diarrhea
Difficulty breathing
Decreased amount of urine
Nausea
Rapid weight gain
Vomiting
Unusual pain with menstrual bleeding
IMPORTANT NOTE: The above information is intended to increase awareness of health information and does not suggest treatment or diagnosis. This information is not a substitute for individual medical attention and should not be construed to indicate that use of the drug is safe, appropriate, or effective for you. See your health care professional for medical advice and treatment.
Product Code : 10230