Description
Mestinon SR Drug Interactions and Uses: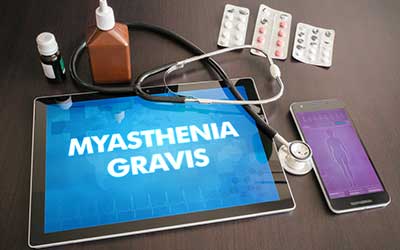 Mestinon SR is an oral enzyme medicine. Acetylcholine is one of the several neurotransmitters in our body. Neurotransmitters are chemicals that facilitate our cells in communicating with one another. Depending on the organ that it acts on, neurotransmitter produces completely different effects. One necessary function of neurotransmitters is to help with muscle contractions and movement.
In individuals with myasthenia gravis junction or people treated with neuromuscular obstruction medicines, there is a decrease in the levels of acetylcholine. In such cases, pyridostigmine is used to increase neurotransmitter levels and improve muscular contraction or movement. Pyridostigmine can increase the concentration of neurochemical at myoneural junctions by inhibiting the enzyme; the activator that destroys neurotransmitter.
You can purchase Mestinon drug online from Canada Pharmacy and get it delivered right to your doorstep. You'll also get a quality guarantee for your purchase.
Directions
Take this remedy orally without or with meals as directed. If you are using the liquid form of this medication, carefully measure it using a special measuring spoon. Do not use a household spoon due to the fact you may no longer get the precise dose.
Do not crush, chew, or break an extended-release pill. Swallow it whole. Breaking the pill might cause an excessive amount of the drug to be discharged.
Ingredients
Mestinon sweetener contains 60 mg pyridostigmine bromide per teaspoon containing 5% alcohol, glycerin, acid, benzoate, sorbitol, sucrose, FD&C Red No. 40, FD&C Blue No. 1, flavors and water.
Tablets contain 60 and 180 mg pyridostigmine bromide; each pill, in addition, contains disaccharide, oxide and saturated carboxylic acids wax palm, corn proteins, mg stearate, mixture and sodium phosphate.
Cautions
Talk to your doctor before starting this medicine if you have:
Asthma
Kidney disease
An ulcer or other serious stomach disorder
High blood pressure, heart disease
Overactive thyroid
A history of seizures
Make sure to tell your doctor if:
You are pregnant
You are breastfeeding
Side Effects
Common side effects of pyridostigmine include:
Nausea
Vomiting
Diarrhea
Belly cramps
Creased peristalsis
Increased secretion
Increased cartilaginous tube secretions
Pupil constriction
Sweating
Muscle cramps
Rash
Issue in respiration
Chest tightness
Swelling of the mouth, face or lips
Eye infection
IMPORTANT NOTE: The above information is intended to increase awareness of health information and does not suggest treatment or diagnosis. This information is not a substitute for individual medical attention and should not be construed to indicate that use of the drug is safe, appropriate, or effective for you. See your health care professional for medical advice and treatment.
Product Code : 13124