Description
Methoblastin Medicine Use: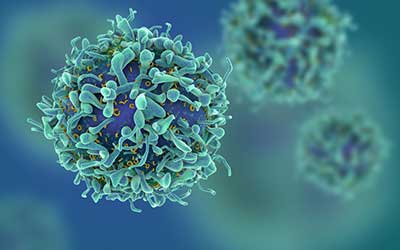 Methoblastin is used to treat severe psoriasis and severe autoimmune diseases. These conditions are only used for treatment after all the other options have failed to work.
The medicine contains methotrexate, which belongs to a family of medicines referred to as antimetabolites. It may even be referred to as a therapy medication.
Methotrexate was developed to treat cancer and is still used for this purpose.
The methotrexate sodium drug molecule is just like folic acid and creates new cells. It inhibits the accelerator that turns folic acid into its active kind. This reduces cell growth, and this is why methotrexate sodium is used to treat some cancers.
The medicine works by blocking the accelerator required by the body's cells to grow. This interferes with the expansion of some cells that grow quickly in diseases of the skin and cancer. In autoimmune diseases, this medication works to reduce pain, swelling, and injury to the joints.
You can purchase the medicine easily from Canada Pharmacy and get it delivered to your doorstep. The good thing is that this online pharmacy not only offers the best prices, you also have an assurance of quality.
Directions
Do not bite or chew the tablets. Take the tablets whole with a full glass of water. Also, taking the tablets at the same time of day can have the most beneficial effect.
Cautions
Do not take Methoblastin if you have an allergic reaction to any medication containing methotrexate sodium or if you have any of the following health conditions:
Abnormal cell count
Blood disorders
Bone marrow illness
Diabetes
Folate deficiency
Kidney issues
Lactose or saccharose intolerance
Lowered immunity
Lung issues
Severe liver disease
Severe urinary organ issues
Stomach ulcers
Ulcerative inflammatory bowel disease, inflammation of the intestine
Also, talk to your doctor before taking Metoblastin if you:
Are breastfeeding
Are pregnant
Drink alcohol
Side Effects
The side effects of Methoblastin include:
Loss of appetite
Breast enlargement
Discoloration on the nails
Changes in menstrual cycle or uncommon discharge
Dark patches on the skin
Excessive thirst
Hair loss
Headache
Impotence
Irritability
Mood swings
Painful muscles and joints
Photosensitivity
Rapid weight loss
Sore eyes
Tiredness
Upset stomach, vomiting, nausea
Weakness
IMPORTANT NOTE: The above information is intended to increase awareness of health information and does not suggest treatment or diagnosis. This information is not a substitute for individual medical attention and should not be construed to indicate that use of the drug is safe, appropriate, or effective for you. See your health care professional for medical advice and treatment.
Product Code : 12860