Description
Midodrine Hydrochloride 5mg Uses: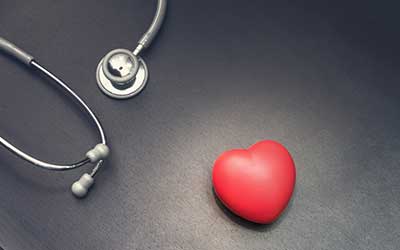 Midodrine (Generic)
Midodrine medication is used to treat hypotension that is a condition of lowered blood pressure. Such people suffer from compromised performance in their daily activities due to dizziness and the feeling of passing out. It may even be used by patients who have already undergone other treatments such as support stockings. Midodrine 5 mg is a sympathomimetic that works by constricting blood vessels in order to increase blood pressure.
To get the most genuine product, you can place your order for Midodrine medication online at Canada Pharmacy. Not only can you enjoy reduced prices, but you can also get your products delivered right to your doorsteps! The shipping process is also hassle-free.
Directions
Midodrine hydrochloride medication needs to be taken orally with a glass of water. You may choose to take it with food or without food. The usual dosage for midodrine medication is about thrice daily with about 3 to 4 hour intervals between each dose. It is recommended you take the drug during the daytime when an individual is most active rather than before going to bed. You should also avoid taking the medicine if you plan to lie down for a nap or to rest.
Ingredients
This medication is available in three dosage forms of midodrine hydrochloride 2.5 mg, 5 mg, and 10 mg.
It further contains colloidal Silicone Dioxide NF, Corn Starch NF, FD&C Blue No. 2 Lake (10-mg tablets), FD&C Yellow No. 6 Lake (5-mg tablet), magnesium stearate NF, Microcrystalline Cellulose NF, Talc USP
Cautions
Some factors to be cautious about:
Do not take this medicine within 3 to 4 hours of bedtime.
Get up slowly when sitting or lying down to reduce dizziness.
May cause dizziness, do not engage in activities such as driving or operating machinery until fully alert.
Not to be used by pregnant females or those planning to get pregnant as it can harm the unborn baby.
Not to be used by breastfeeding women without a doctor's prescription.
Side Effects
Common side effects of Midodrine 5 mg are:
A headache
Nausea
Dizziness
Lethargy
Goosebumps
Stomach ache
Increased need to urinate
Tingling or itching especially on the scalp
IMPORTANT NOTE: The above information is intended to increase awareness of health information and does not suggest treatment or diagnosis. This information is not a substitute for individual medical attention and should not be construed to indicate that use of the drug is safe, appropriate, or effective for you. See your health care professional for medical advice and treatment.
Product Code : 12099