Description
Monopril Generic (Fosinopril 40mg)Uses & Indications: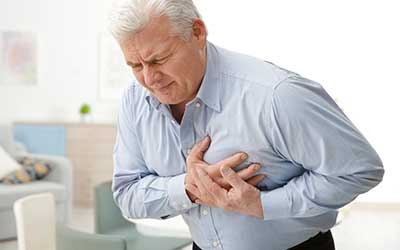 Chemical Name: FOSINOPRIL (foe-SIN-oh-pril)
Monopril (Fosinopril)
Monopril medication is an ACE inhibitor which is an Angiotensin Converting Enzyme. It is used in treating issues of high blood pressure that can lead to severe problems such as heart strokes, heart failure, or kidney malfunction. Monopril generic fosinopril works by relaxing the tensed blood vessels to allow a smoother flow of blood throughout the body.
You can purchase Monopril medication online from Canada Pharmacy to enjoy reasonable prices. With Canada Pharmacy, you can enjoy genuine products delivered straight to your doorstep without any hassle; thus adding to the comfort and ease you can experience when purchasing from this online pharmacy.
Directions
This medication needs to be taken orally with a full glass of water. You may choose to take it with food or without food. The dosage is usually once or twice daily, depending on the prescribed dosage by your doctor and your medical condition. Use it regularly to get the best of results.
Ingredients
Monopril is available in 3 different dosages of fosinopril; fosinopril 40mg, 20 mg, and 10 mg tablets.
As for inactive ingredients, lactose, microcrystalline cellulose, crospovidone, povidone, and sodium stearyl fumarate are also included in tablets.
Cautions
May cause dizziness. So, do not drive or operate machinery until fully alert.
Get up from a sitting or lying position slowly to avoid dizziness and keep yourself from falling over.
May increase potassium levels, limit the use of potassium supplements when using Monopril.
Avoid alcohol consumption as it can further lower blood pressure.
Drink ample of water when using Monopril to avoid dehydration as excessive sweating and vomiting can lead to lack of water in the body.
Not to be used by pregnant females as it may harm the unborn child.
Passes through breast milk; breastfeeding women should use it only at their doctor's recommendation.
Side Effects
There are multiple side effects associated with the use of Monopril medication. These are considered as common effects, experienced by many users.
Side effects of Monopril include:
Nausea
Vomiting
dizziness
Diarrhea
A headache
Lethargy
Runny or stuffy nose
A mild cough
Skin rash or itching
Muscle and joint pain
However, if they persist, you should consult a doctor.
IMPORTANT NOTE: The above information is intended to increase awareness of health information and does not suggest treatment or diagnosis. This information is not a substitute for individual medical attention and should not be construed to indicate that use of the drug is safe, appropriate, or effective for you. See your health care professional for medical advice and treatment.
Product Code : 1660