Description
Whats Motrin IB Tablets Used For?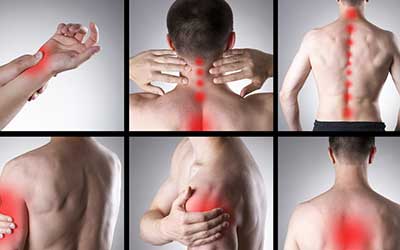 Motrin IB Tablets
Motrin IB Tablets are NSAID drugs which stands for non-steroidal anti-inflammatory drugs. This medication is used to relieve pain from different kinds of problems such as arthritis, menstrual cramps, muscle aches, toothaches, and even headaches. It might also be used to reduce fever and relieve swelling. The drug works by preventing the body from producing substances that cause inflammation.
You can order Motrin IB tablets online from Canada Pharmacy and enjoy reduced prices as well as have your products delivered right to your house. Canada Pharmacy ensures you're paying for a genuine product.
Directions
This medicine needs to be taken orally with a glass full of water. The usual dosage is one tablet in every 5 to 6 hours or as prescribed by your doctor. It is important you do not lie down within at least 10 minutes of taking the medicine. In case of stomach upsets, take the medicine with a meal or a glass of milk. Do not alter dosages or take the medicine too frequently without a doctor's consultation.
Ingredients
Each Motrin IB Tablet contains 200 mg of ibuprofen.
It also includes inactive ingredients such as:
Carnauba wax
Colloidal silicon dioxide
Corn starch
FD&C yellow #6
Hypromellose
Iron oxide
Alsong with magnesium stearate, polydextrose, polyethylene glycol, pregelatinized starch, propylene glycol, shellac, stearic acid, and titanium dioxide.
Cautions
Overdose or taking the medicine too quickly can lead to severe issues such as stomach bleeding.
Avoid alcohol consumption and stop smoking as it can increase the risk of stomach bleeding.
May cause dizziness. So you shouldn't drive or operate machinery when taking ibuprofen.
Avoid using aspirin when using Motrin IB tablets.
Not to be used by pregnant females especially in the first and last trimester.
Breastfeeding females should use this drug only by on their doctor's recommendation.
May increase sensitivity to the sun.
Side Effects
Multiple side effects are associated with the use of ibuprofen. However, these are temporary effects and should go away once the treatment is completed.
Stomach upset
Diarrhea
Heartburn
Vomiting
Nausea
Itching or rash on the skin
Dizziness
A headache
Bloating
Ringing in ears
In case any of these signs are severe or persist, contact a doctor immediately.
IMPORTANT NOTE: The above information is intended to increase awareness of health information and does not suggest treatment or diagnosis. This information is not a substitute for individual medical attention and should not be construed to indicate that use of the drug is safe, appropriate, or effective for you. See your health care professional for medical advice and treatment.
Product Code : 11889