Description
What is Multaq Medication Used For?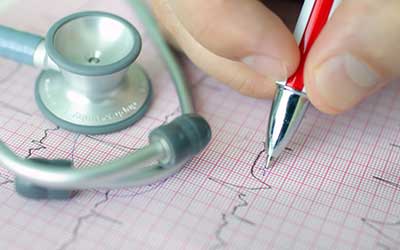 Multaq (Dronedarone)
Multaq medication is a heart rhythm medicine that helps maintain normal heartbeats in people. It helps treat issues such as life-threatening rhythm disorders of the atrium which is the upper chambers of the heart that allow entry of blood into the heart. Multaq 400 mg also helps lower risks of needing to be hospitalized for a heart rhythm disorder called atrial fibrillation. Dronedarone is an antiarrhythmic drug that helps maintain normal heart rhythm.
You can order Multaq online from Canada Pharmacy and enjoy high-quality medicines at reasonable rates. You can also get your order delivered right to your doorstep; thus adding to convenience and comfort that Canada Pharmacy can offer. Also, you're assured that you're paying for a genuine product. Quality is guaranteed.
Directions
This medicine needs to be taken orally with a full glass of water with a meal. The usual dose is twice daily, one with breakfast and the other with the evening meal. Take this medication regularly to gain the best of results. Follow the prescribed dosage as prescribed by your doctor and do not skip any dosages.
Ingredients
Multaq contains Dronedarone 400 mg as well as inactive ingredients including hypromellose, starch, crospovidone, poloxamer 407, lactose monohydrate, colloidal silicon dioxide, and magnesium stearate.
Cautions
Avoid eating grapefruit or having grapefruit juice as it may combine with dronedarone and lead to adverse side effects.
Not to be used by pregnant women as it may harm the unborn baby.
Breastfeeding females should also not use this medicine as it passes through milk and may have undesirable effects on the nursing child.
May cause dizziness. Stay away from driving or operating machinery when taking Multaq medication.
Risk of QT prolongation may be increased when using this drug.
The risk may further be increased if you are using water pills.
Ensure you remain hydrated while making use of Multaq by drinking ample of fluids.
Side Effects
Most common side effects of dronedarone have been mentioned below. Do take note that these are only temporary effects and tend to leave once the treatment is completed.
Diarrhea
Nausea
Abdominal pain
Eczema
Allergic reactions such as hives, trouble breathing, wheezing, etc.
Lethargy
If some of these side effects continue, do concult your doctor.
IMPORTANT NOTE: The above information is intended to increase awareness of health information and does not suggest treatment or diagnosis. This information is not a substitute for individual medical attention and should not be construed to indicate that use of the drug is safe, appropriate, or effective for you. See your health care professional for medical advice and treatment.
Product Code : 10288