Description
Nardil Medication For Depression: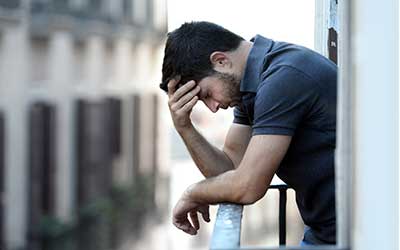 Nardil
Nardil medication is an antidepressant. The generic name of Nardil is Phenelzine. It helps in uplifting an individual's mood and to improve feelings of well-being. It works by triggering the release of certain chemicals known as neurotransmitters in the brain that in turn help treat low mood and cure depression. It is usually given to patients when other medications have failed to help and improve their condition.
You can order this medicine Nardil online at Canada Pharmacy and enjoy high-quality medication at reasonable rates. Your order will be delivered to your without any hassle.
Directions
Nardil for depression needs to be taken orally with a full glass of water. You may choose to have it with or without food. Normally, the doses are about 1 to 3 times per day, but they tend to vary; as prescribed by the doctor according to their medical condition. Take this medicine regularly for the best of results. Do not alter dosages or take too many at once as this can increase the risk of side effects.
Ingredients
Each Nardil tablet contains phenelzine sulfate equivalent to 15 mg of phenelzine base as well ass inactive ingredients such as:
Mannitol, USP
Croscarmellose sodium, NF
Povidone, USP
Edetate disodium, USP
Magnesium stearate, NF
Isopropyl alcohol, USP
Purified water, USP
Opadry orange Y30-13242A
Cautions
May cause dizziness, do not drive or operate machinery when taking Nardil.
Get up from a sitting or lying position slowly to reduce dizziness and keep yourself from falling over.
May cause withdrawal symptoms if the medicine is suddenly stopped being taken.
May spike blood pressure.
May reduce blood sugar levels, diabetic patients need to check their blood sugar regularly.
Not suitable for use by pregnant females.
Breastfeeding mothers should use this medicine only with a doctor's prescription.
Side Effects
There are a few possible side effects of Nardil, but they are temporary and should go away once the treatment is completed. These side effects include:
Inability to sleep
Dizziness
A headache
Constipation
Dry mouth
Weakness and lethargy
Upset stomach
Vomiting
Shakiness of the body
Contact a doctor immediately if these signs aggravate or persist for an unusually long time.
IMPORTANT NOTE: The above information is intended to increase awareness of health information and does not suggest treatment or diagnosis. This information is not a substitute for individual medical attention and should not be construed to indicate that use of the drug is safe, appropriate, or effective for you. See your health care professional for medical advice and treatment.
Product Code : 1669