Description
Nature Throid Uses Indications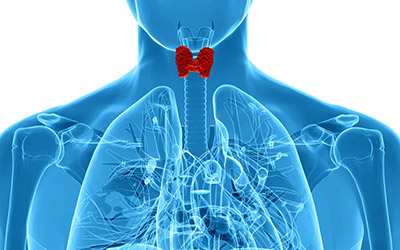 Nature Throid is a prescription medication that can treat hypothyroidism. Thyroid hormones are a family of hormones that primarily include T3 (triiodothyronine) and T4 (thyroxine). Nature Throid is a type of desiccated thyroid product that contains both T3 and T4.
Desiccated thyroid extract is made by drying and crushing thyroid glands into a powder and then compounding them into a tablet formulation.
Nature Throid works by replacing T3 and T4 in people who do not have enough thyroid hormones circulating in their bloodstream. Thyroid hormones help to regulate growth, temperature, metabolism, and other normal body processes. Nature Throid works to restore the balance of normal thyroid.
Directions
The dose of Nature Throid varies greatly based on your thyroid needs. It is normally started at a dose of 30 mg or 32.5 mg taken by mouth once daily on an empty stomach.
The usual dosage ranges from 65 mg to 130 mg once daily but can be as low as 16.25 mg or as high as 325 mg in some people.
Your dose of Nature Throid will be adjusted based on a lab value called TSH, which measures if your thyroid levels are in a normal range or not. Do not take Nature Throid differently than how your doctor prescribes.
Ingredients
The active ingredients in desiccated thyroid are T3 (triiodothyronine) and T4 (thyroxine).
Nature Throid also contains trace amounts of iodine, T1, T2, and calcitonin.
Nature Throid is made from desiccated porcine thyroid, so people with allergies to pork and pork products should not use Nature Throid.
Cautions
Tell your doctor if you have a history of cardiovascular disease, coronary artery disease, or angina.
Use with caution if you have a history of diabetes.
Use with caution if you have a history of myxedema (severe hypothyroidism).
If you have a history of adrenal insufficiency, symptoms may be worsened by taking thyroid hormone, so use with caution.
Side Effects
When dosed correctly, Nature-Thyroid does not cause any side effects. However, when the dose is too high, it can cause side effects which are similar to hyperthyroidism. Common adverse effects when the dose of Armour Thyroid is too high include:
Abdominal cramps
Alopecia
Ataxia
Cardiac arrhythmia
Chest pain
Constipation
Diaphoresis
Diarrhea
Dyspnea
Fever
Headache
Heat Intolerance
Increased appetite
Insomnia
Menstrual disease
Myalgia
Nervousness
Palpitations
Tachycardia
Tremor
Vomiting
Weight loss
References
Nature Throid [package insert]. Cave Creek, AZ: RLC Labs; 2003.

Thyroid Hormones, December 2018. Retrieved May 2020.
IMPORTANT NOTE: The above information is intended to increase awareness of health information and does not suggest treatment or diagnosis. This information is not a substitute for individual medical attention and should not be construed to indicate that use of the drug is safe, appropriate, or effective for you. See your health care professional for medical advice and treatment.
Product Code : 13166