Description
Nature Throid Uses & Indications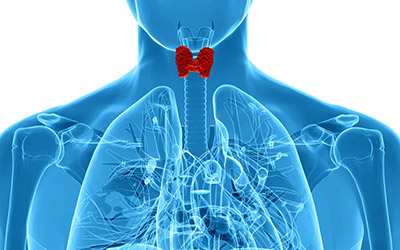 Nature – THROID
Desiccated thyroid is a combination of hormones that are typically produced by your thyroid gland in order to regulate the energy and metabolism of the body. Desiccated thyroid is prescribed when the thyroid does not produce enough of this hormone on its own. Desiccated thyroid treats hypothyroidism (low thyroid hormone).
Nature Throid is used to treat underactive thyroid (hypothyroidism). It's a natural product made from thyroid glands of animals, usually a pig's. It replaces or provides more thyroid hormones, which is typically produced by the thyroid gland.
You can consider to buy Nature Throid if you suffer from underactive thyroid. You can buy Nature Throid online from Canada Pharmacy to get the most authentic medication at the best rates.
Directions
Take Nature-Throid in the morning on an empty stomach 30-60 minutes prior to food or caffeine.
Use Nature-Throid exactly as prescribed by your doctor. Do not alter the dosage amount duration without consulting your doctor. The dosage may vary from person to person depending on the severity of the condition. If any life changes or new symptoms occur, consult your doctor to adjust your dose.
Ingredients
The active ingredient is Thyroid, Porcine.
Meanwhile, the inactive ingredients include stearic acid, cellulose microcrystalline, silicon dioxide, lactose monohydrate, and magnesium stearate.
Cautions
Never take Nature Throid either alone or in combination with other medicines for the treatment of obesity or weight loss. In patients with normal thyroid levels, doses of Nature Throid within the typical range used for hormone replacement are not effective for weight loss. Larger doses may result in serious or even life-threatening effects, especially when used in combination with certain other drugs used to reduce appetite. Too much thyroid hormone may result in a hyperthyroid state.
Side Effects
In case if any of the following side effects occur get immediate emergency help.
Changes in appetite
Changes in menstrual cycles
Chest pain
Diarrhea
Fast or irregular heartbeat
Fever
Hand tremors
Headache
Irritability
Leg cramps
Nervousness
Sensitivity to heat
Shortness of breath
Sweating
Trouble sleeping
Vomiting
Weight loss
Seek immediate medical help if any of the serious allergic reactions occur that may include, rash, itching, swelling, severe dizziness, or trouble breathing.
IMPORTANT NOTE: The above information is intended to increase awareness of health information and does not suggest treatment or diagnosis. This information is not a substitute for individual medical attention and should not be construed to indicate that use of the drug is safe, appropriate, or effective for you. See your health care professional for medical advice and treatment.
Product Code : 13166