Description
Naturvet Anti Diarrhea Liquid Uses: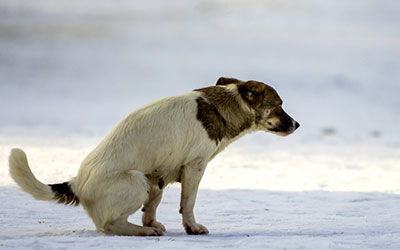 NaturVet Anti-Diarrhea
Diarrhea is usually a sign that something is bothering the dog's gastrointestinal tract. NaturVet anti diarrhea is a pleasant tasting liquid suspension for use as an aid in the treatment of non-infectious diarrhea for dogs and cats.
Kaolin is an anti-diarrheal medication for the absorption of toxins. This absorbent action helps alleviate the irritation, discomfort, and cramping associated with diarrhea. Pectin helps to relieve simple diarrhea and gastroenteritis in cats and dogs. Pectin is a soluble dietary fiber naturally present in citrus fruits.
The liquid formula makes it easy for you to add the proper dose to your pet's food, helping calm your pet's stomach and easing distress. Make sure that along with the medication you keep your dog hydrated.
To enjoy high-quality medicine, make sure to place your orders online at Canada Pharmacy.
Directions
Give NaturVet Anti-Diarrhea to dogs and cats at mealtime (adding it to their food) or administer directly from a teaspoon. There should be a noticeable improvement within 2 to 3 days.
The recommended usage for dogs and cats according to weight amount is:
0 to 5 lbs.: 1 teaspoon every 4 hours
6 to 15 lbs.: 2 teaspoons every 4 hours
16 to 30 lbs.: 1 tablespoon every 4 hours
Over 30 lbs.: 2 tablespoons every 4 hours
Store at room temperature and shake well before each use. Follow your vet's prescription and do not alter the dosage amount or duration without the vet's consultation.
Ingredients
The active ingredients include Kaolin and Pectin.
The inactive ingredients are citric acid, cherry flavoring, deionized water, glycerin, methylparaben, natural flavoring, propylparaben, potassium sorbate, sodium benzoate, sorbitol, and xanthan gum.
Cautions
NaturVet Anti Diarrhea is or cat and dog use only. Keep out of reach of children and other animals. In case of accidental overdose, contact a vet immediately. Avoid its use in pregnant animals or animals intended for breeding as the safety has yet not been proven.
Consult your doctor if your pet is pregnant. If animal's condition worsens or does not improve within 2 to 3 days, stop product administration and consult your veterinarian immediately.
Side Effects
No side effects have yet been identified. However, in case of an adverse reaction or an allergy, contact your vet immediately.
IMPORTANT NOTE: The above information is intended to increase awareness of health information and does not suggest treatment or diagnosis. This information is not a substitute for individual medical attention and should not be construed to indicate that use of the drug is safe, appropriate, or effective for you. See your health care professional for medical advice and treatment.
Product Code : 10776