Description
What is Niaspan FCT Used for?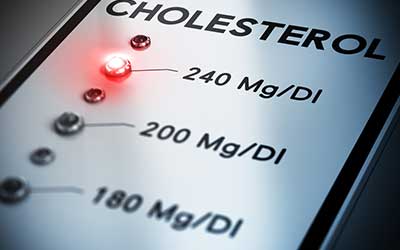 Niaspan FCT
Niaspan FCT is an extended-release medicine which is a member of lipid metabolism regulators. It helps to treat high levels of cholesterol by decreasing the production of cholesterol in human body. It also helps in lowering LDL-cholesterol also known as bad cholesterol, triglycerides, and total cholesterol, and increase good cholesterol (HDL-cholesterol).
Niaspan medication is available for purchase at Canada Pharmacy. It is available in different dosages including Niaspan 500 mg and Niaspan 1000 mg at the best price.
Directions
The normal dose recommended as a starter is 500 mg at night (bedtime) after having a low-fat diet. The dosage is increased gradually after every 4 weeks to a maximum dosage of 2000 mg. The medicine is recommended with an approved exercise program so the reduction of cholesterol can be achieved.
If you accidentally miss the dose, take it on the set timings, don't double your dose. Avoid taking two tablets simultaneously.
Ingredients
The active ingredient is Vitamin B3 (Nicotinic Acid).
Inactive ingredients are:
Methylcellulose
Povidone
Stearic acid
Polyethylene glycol
FD&C yellow #6/sunset yellow FCF Aluminum Lake
Synthetic red and yellow iron oxides,
Titanium dioxide
Shellac
Dehydrated alcohol
Isopropyl alcohol
Butyl alcohol
Propylene glycol
Ammonia solution
Potassium hydroxide
Black iron oxide
Cautions
Avoid taking Niaspan medication if you are allergic to niacin or any ingredients of the medication. Make sure to consult your doctor first.
Avoid the use of medicine if you have active peptic (stomach or intestinal) ulcer, bleeding, severe or unexplained liver or kidney problems and if you have a history of jaundice.
Side Effects
Following are the common symptoms observed in the patients using Niaspan:
Dryness of the mouth
Headache
Migraine
Redness of face
If you observe any of the following side effects contact your doctor as soon as possible or seek medical help:
Flushing
Bloating
Blurred vision
Abnormal heart rhythm
Impaired or dim vision
Inflammation of the liver
Gastric irritation
Elevated serum aspartate transaminase
Severe itching of the skin
Diarrhea
Hepatic failure
Urticaria
Cramps
Hyperpigmentation of the skin
Pain in a muscle or group of muscles
Headache
Ichthyosis
Fainting
Joint pain
Muscle pains or weakness
Severe headache (migraine)
Signs of clotting problems (unusual nosebleeds, bruising, blood in urine, coughing blood, bleeding gums, cuts that don't stop bleeding)
Signs of liver problems (yellow eyes or skin, abdominal pain, dark urine or pale stools, nausea, vomiting)
Irregular heartbeat
Rash
Ringing in the ears
Sweating
Tiredness
Vomiting
Weakness
IMPORTANT NOTE: The above information is intended to increase awareness of health information and does not suggest treatment or diagnosis. This information is not a substitute for individual medical attention and should not be construed to indicate that use of the drug is safe, appropriate, or effective for you. See your health care professional for medical advice and treatment.
Product Code : 10542