Description
Nootropil 1200 mg Tablets Uses: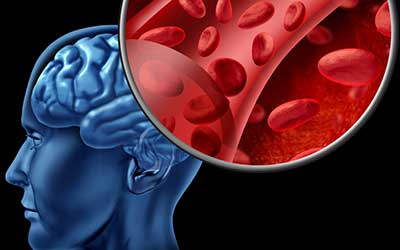 Nootropil (Piracetam)
Nootropil 1200 is used for treating uncontrollable jerking or twitching of muscles especially in the arms and legs; caused by a problem in the nervous system or brain.
The active ingredient in this drug is Piracetam, which has a long history of being used to treat cognitive impairment. It helps enhance cell membrane fluidity and is as effective as aspirin when it comes to preventing blood clotting.
This drug is a nootropic drug and is used to increase patient's memory and also increases the level of blood and oxygen flowing to the brain. It also helps to slow down aging.
You can grab Nootropil 1200 from Canada Pharmacy at the best price.
Directions
Nootropil 1200 tablets can be taken orally, with or without food; as directed by your physician. This drug should be swallowed with a glass of water, and the dose of this medicine should be the one advised to you by your doctor.
The recommended starting dose for adults is nine tablets each day, and it is better to split the tablets so that the tablets can be taken on two or three separate occasions during the day. To reduce the risk of side effects, your physician may advise you to start this drug at a low dose and then gradually increase it over 2 to 4 weeks.
Ingredients
The ingredients include:
Piracetam
Colloidal anhydrous silica
Magnesium stearate
Hypromellose
Titanium dioxide (E171)
Sunset yellow (E110)
Talc
Fact Table

Formula

C6H10N2O2

License

US FDA

Bioavailability

100%

Legal status

US: RX Only

Chemical Name

Piracetam

Elimination half-life

4-5 hours

Dosage (Strength)

1200mg

Pregnancy

Consult a doctor

Brands

Nootropilx

Protein binding

0%

PubChem CID

4843

MedlinePlus

-

ChEBI

32010

ATC code

N06BX03

DrugBank

DB09210

KEGG

D01914

Routes of administration

By mouth (tablets)
Cautions
Do not use this drug if you are allergic to any ingredient mentioned above especially Piracetam.
Avoid using this drug if you have serious kidney problems.
Do not use this drug if you suffer from Huntington's disease.
Do not use this drug if you experience a brain hemorrhage.
If your kidneys do not work properly, let your doctor know and he may advise you to start on a lower dose.
Warn your doctor of any bleeding problems you might have.
The drug might cause dizziness, so do not drive or do any other activity that may require alertness.
Also, let your physician know about the medical treatments and medicines you are using.
Side Effects
This drug does have some side effects, but not everyone who uses this medication experiences them. If you undergo any of the following side effects, alert your doctor right away:
An allergic reaction and experience in difficulty breathing, swelling, fever
Spontaneous bleeding caused by defects in your blood clotting mechanism
Worse fits
Hallucinations
Difficulty balancing and unsteadiness when standing
Anxiety and agitation
Confusion
Restlessness
IMPORTANT NOTE: The above information is intended to increase awareness of health information and does not suggest treatment or diagnosis. This information is not a substitute for individual medical attention and should not be construed to indicate that use of the drug is safe, appropriate, or effective for you. See your health care professional for medical advice and treatment.
Product Code : 10100