Description
Nupro Electrolyte Formula For Dogs Uses: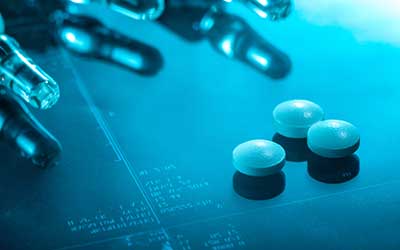 Nupro Electrolyte Formula
Nupro Electrolyte formula for dogs is a specialty product designed for highly active performance dogs or working dogs. This drug is formulated to balance ratios of premium quality natural minerals that are crucial for the health and performance of your pet under stressful conditions.
This product contains a wide range of vitamins, minerals, enzymes, amino acids, and essential fatty acids. This drug helps in replacing the minerals and digestive enzymes that your canine does not get from food.
Nupro electrolyte formula is made with fresh quality health food ingredients that are human grade. This product helps in preventing dehydration and muscle tie-up, combats fatigue, nausea, diarrhea and upset stomach, maintains proper fluid balance in the blood and tissues and improves appetitive after stress or workouts.
Nupro electrolyte formula can be purchased easily online from Canada Pharmacy.
Directions
Make sure that you use this drug as directed by your vet. Suggested use of this drug is one night before any stressful event for your dog.
You can crush the vitamin tablet and mix it with your pet's food to avoid forcing it down its mouth.
On the event day, you can mix this drug in your dog's water and keep it stress-free. Use this drug regularly to get more benefits or twice a week to make sure that your pet gets electrolytes through its food or water and to prevent dehydration.
If your dog is under 10 lbs., give it a ½ scoop, if your dog weighs 10-40 lbs., then give it 1 scoop and so on.
Ingredients
The ingredients include:
Potassium chloride
Sodium chloride
Phosphorous chelate
Calcium aspartate
Magnesium aspartate
Zinc asparte
Copper Aspartate
Iron chelate
Iodine chelate
Selenium chelate
A (Beta carotene),
C (Ascorbic acid)
E (DL-Alpha tocopheryl)
Lactobacillus acidophilus
Cautions
If your dog has excessive fluid loss and stress, then make sure that you take your pet to the doctor before giving her this medication.
Also, let your doctor know of any medications your dog is taking.
Make sure to keep electrolytes as part of your first aid kit for your dog, especially if it can undergo severe dehydration.
Side Effects
There are no side effects reported for this medication yet.
Keep it away from the eyes. If you see any unusual symptoms, contact your vet immediately.
IMPORTANT NOTE: The above information is intended to increase awareness of health information and does not suggest treatment or diagnosis. This information is not a substitute for individual medical attention and should not be construed to indicate that use of the drug is safe, appropriate, or effective for you. See your health care professional for medical advice and treatment.
Product Code : 13047