Description
What is Nupro Health Nuggets For Cats Used For?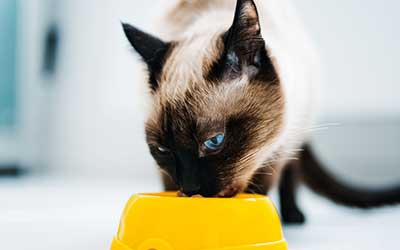 Nupro Health Nuggets
Nupro health nuggets for cats is a superior supplement that is specially formulated to help provide your cat with raw vitamins, minerals, enzymes, amino acids, and omega fatty acids that are lacking in commercially processed food.
This product is used to boost your cat's diet using whole, fresh, nutrient-rich ingredients that are extremely healthy. The crunchy flavor of this drug might make your cat fall in love with it.
The ingredients in this medicine are rich in omega 3 fatty acids and alpha-linolenic acids which help maintain a healthy and shiny fur with soft skin.
This drug also helps provide a proper glandular function for your cat and increases its metabolism. It supports a healthy immune system and minimizes excessive shedding in our pet. This drug supports healthy digestion, promotes friendly bacteria in the intestinal tract, and also supports healthy bones and teeth.
You can purchase Nupro health nuggets for cats online from Canada Pharmacy.
Directions
Nupro health nuggets for cats are to be taken orally with food, as directed by your vet. It can be given twice a day, in the morning and evening as advised by your doctor.
You can crush the vitamin tablet and mix it with your pet's food to avoid forcing it down its mouth.  These nuggets can be added to wet or dry food, and they can also be crushed and mixed with broth to make a yummy liver or fish gravy.
Use this drug regularly to get more benefits. Your pet may consider this drug as a treat; however, do not overdose your pet.
In case of accidental overdose, contact a health professional immediately.
Ingredients
The ingredients include:
Norwegian kelp
Flaxseed
Nutritional yeast cultures
Desiccated liver
Fish meal
Alfalfa
Amino acids and enzymes
Garlic
Calcium citrate
Lecithin
Lactobacillus acidophilus
Cautions
This drug is for animal use only so make sure that you keep it out of reach of children and other animals. Store in cool and dry place and use this drug in dogs only.
Also, let your doctor know if your pet is using any other medications before using Nupro health nuggets for cats.
Side Effects
There are no side effects reported for this medication yet.
Keep it away from the eyes. If this drug has been given in access, contact your veterinarian immediately.
IMPORTANT NOTE: The above information is intended to increase awareness of health information and does not suggest treatment or diagnosis. This information is not a substitute for individual medical attention and should not be construed to indicate that use of the drug is safe, appropriate, or effective for you. See your health care professional for medical advice and treatment.
Product Code : 13048