Description
Nurturall C For Kittens Powder 12oz Uses: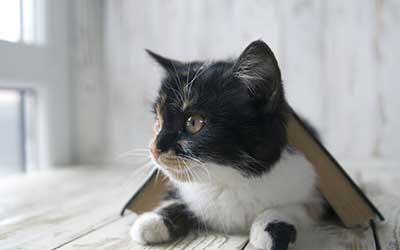 Nurturall-C for Kittens Powder
Nurturall C for kittens powder is a composed mother's milk replacement product for baby kittens who are not receiving any or sufficient mother's milk. They are also advantageous as a nutritional food supplement for older cats, whether they are, aging, growing, lactating pregnant, convalescing, or stressed. Nurturall C 12 oz. is only created for irregular or additional feeding.
This product provides additional nutrients to animals needing a boosted intake. Nurturall-C for kittens powder encourages natural colostrum for greater nourishing value. It is easily palatable with extremely absorbable vital vitamins, amino acids, minerals, proteins, and fats. Nurturall-C 12 oz. is a balanced product that meets the particular nutritive needs of newborn kittens. It is available in powdered and liquid forms.
You can buy Nurturall C powder for kittens online from Canada Pharmacy.
Directions
Before feeding your cat/kitten Nurturall-C 12 oz., check with your veterinarian for the correct feeding program and proper amounts of food for your kitten/cat. Use Nurturall-C for kittens powder according to your kitten's weight. Make sure that your kitten consumes it within 24 hours. Kittens should be fed daily.
Mix a scoop of powder in water and mix until it becomes a smooth mixture. Serve it by heating it slightly in a pan, do not microwave. Store Nurturall-C powder for kittens in the refrigerator. It is important that after you are done feeding your kitten, hold his or her head on the shoulder and make them burp (like you do with newborn babies).
Ingredients
The ingredients include:
Nonfat Dry Milk
Corn Oil
Soy Protein Isolate
Sodium Caseinate
Corn syrup Solids
Maltodextrin
Calcium Carbonate
Carrageenan
Colostrum Milk Powder
Magnesium Phosphate
Choline Chloride
Sodium Ascorbate
Potassium Bicarbonate
Dipotassium Phosphate
Natural and Artificial Flavors
It also has Ferrous Sulfate, Vitamin E Acetate, Mono-Diglycerides, Niacinamide, Zinc Oxide, L-Arginine, DL-Methionine, Biotin, and Cupric Sulfate.
Cautions
Nurturall-C for kittens powder is not for human consumption. It must be kept away from direct sunlight and stored in a dry, cool place. You must use the product within three months. Discard the unused product after three months.
Side Effects
Nurturall-C for kittens powder contains milk and soy, therefore it may cause an allergic reaction in those kittens/cats who are allergic to it.
IMPORTANT NOTE: The above information is intended to increase awareness of health information and does not suggest treatment or diagnosis. This information is not a substitute for individual medical attention and should not be construed to indicate that use of the drug is safe, appropriate, or effective for you. See your health care professional for medical advice and treatment.
Product Code : 13075