Description
Omnaris (ciclesonide) Uses, Dosage, Side Effects: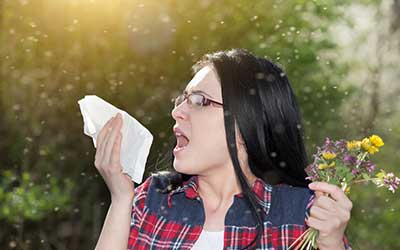 Omnaris (Ciclesonide) Nasal Spray
Ciclesonide inhaler spray belongs to the group of drugs called corticosteroids. It is used for the treatment of year-round and allergic rhinitis in people who are above 12 years of age. Omnaris nasal spray functions by decreasing inflammation in the nose that can lead to:
Itching
Congestion (blocked nose)
Runny nose
Sneezing
Hay fever
The seasonal allergies are usually due to many types of pollen, and the year-round allergies are caused by pets, molds, or house dust mites.
You can purchase Ciclesonide inhaler from Canada Pharmacy. The Omnaris nasal spray price is very affordable for 50 mcg of medication. This product avoids the discharge of materials in the body that cause inflammation.
Directions
Use Ciclesonide inhaler spray exactly as informed by your doctor. For further guidance, you may read the instructions given on the packaging label. It is essential that you gently blow your nose in advance. Slightly shake the bottle before every use. Do not inhale the product in greater or smaller quantities or for longer or lesser than recommended by your doctor.
You must use Omnaris nasal spray two times in each nostril every day. Avoid spraying the product directly on the nasal septum of your nose or your eyes. Use Ciclesonide inhaler spray every day at the same time to see the desired results. It may take around 2 weeks to show that it's working. Use Omnaris nasal spray within 4 months; discard it after 4 months even if it is left in the bottle.
Ingredients
Omnaris nasal spray consists of the active ingredient Ciclesonide.
Inactive ingredients are:
Cellulose, microcrystalline
Carboxymethylcellulose sodium
Potassium sorbate
Edetate disodium
Hydrochloric acid
Water
Hypromellose
Cautions
Before consuming Ciclesonide inhaler spray, check with your doctor and inform him or her if you have any other medical conditions and if you are taking medications for it. This product consists of inactive ingredients that may cause adverse reactions. Seek emergency help if you observe any of the side effects listed above.
If you are pregnant or breastfeeding, you should discuss the threats and advantages of Ciclesonide inhaler spray first.
Side Effects
The adverse reactions of Ciclesonide inhaler spray are:
Acne and pimples
Increased hair growth
Excessive sweating
Irregular menstrual periods
Depression
Anxiety
Weight gain
Nose bleeding
Headache
Earache
Congested nose
Sore throat
Nose burning
Ulcers and blisters inside the nose
Itching skin
Difficulty in breathing
Rashes
Swollen mouth
Fever
Muscle pain
Weakness
Blindness
Blurred vision
Diarrhea
Loss of hunger
IMPORTANT NOTE: The above information is intended to increase awareness of health information and does not suggest treatment or diagnosis. This information is not a substitute for individual medical attention and should not be construed to indicate that use of the drug is safe, appropriate, or effective for you. See your health care professional for medical advice and treatment.
Product Code : 10203