Description
What is onglyza medication?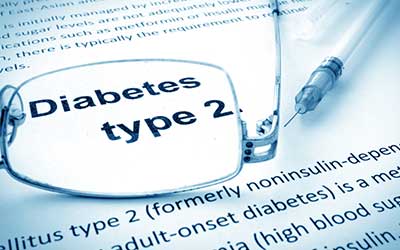 Onglyza (Saxagliptin)
Onglyza medication is an oral medicine for diabetes that controls the levels of blood sugar. It functions by stabilizing the insulin levels that your body creates after eating.
Saxagliptin metformin is for those individuals who have type 2 diabetes. It is occasionally used in an arrangement with other diabetes medicines; however, it is not for the treatment of type 1 diabetes. Onglyza medication is used alongside diet and exercise.
You can purchase it easily from Canada Pharmacy.
Directions
Onglyza medication comes in two forms, Onglyza 2.5 mg (yellow) and Onglyza 5 mg (pink).
Take Onglyza medication just the way it is recommended by your doctor. Do not take the medication in lesser or greater amounts or for shorter or longer period than suggested. Follow the guidelines on your medicine label.
The typical dosage of this medicine is Onglyza 5 mg tablet consumed orally once every day with or without food. Your doctor may initially instruct you to start your dose with Onglyza 2.5 mg and gradually come on the Onglyza 5 mg tablet.
The prescribed amount of Saxagliptin metformin will be based on your medical situations, reaction to treatment, and other medicines you might be consuming.
It is important to take Onglyza 5 mg regularly at the same time to get the maximum benefit.
Ingredients
Each Onglyza 2.5 mg and Onglyza 5 mg tablet contains the active ingredient Saxagliptin hydrochloride.
Inactive ingredients:
Croscarmellose sodium
Lactose monohydrate
Magnesium stearate
Microcrystalline cellulose
Film coating:
Iron oxide
Polyethylene glycol
Polyvinyl alcohol
Talc
Titanium dioxide
Cautions
Before taking Onglyza medication, check with your doctor first and inform them if you have any medical issues and are taking any medications for it.
The threat of low blood sugar level can be augmented if this medication is used with other pills for diabetes like sulfonylureas.
If an elderly is using this medicine, it must be used with caution as he or she might be more sensitive to the effects of the Saxagliptin metformin.
For pregnant women, women who are planning to get pregnant, and women who are nursing, it is important to talk to your consultant about the advantages and disadvantages of taking this medication during pregnancy.
Side Effects
The adverse effects of Onglyza medication include:
Nausea
Increased heart rate
Stomach aches
Vomiting
Difficulty in passing urine (burning or pain)
Swollen hands, ankles, and feet
Nasal congestion
Runny nose
Cough and sore throat
Headache
Easy bruising
Sudden weight gain
Joint pain
Skin sores and blisters
Pain in upper stomach and back
IMPORTANT NOTE: The above information is intended to increase awareness of health information and does not suggest treatment or diagnosis. This information is not a substitute for individual medical attention and should not be construed to indicate that use of the drug is safe, appropriate, or effective for you. See your health care professional for medical advice and treatment.
Product Code : 10285