Description
Optivar Eye Drops Uses and Indications: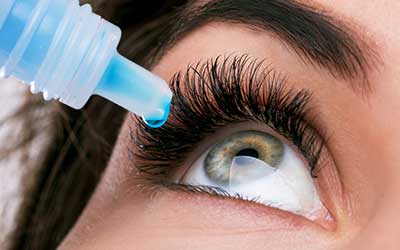 Optivar Eye Drops (Azelastine hydrochloride)
Azelastine hydrochloride is used for the treatment of allergic conjunctivitis (allergy signs in eyes). Azelastine is from a category of medications known as antihistamines. Optivar eye drops function by hindering particular natural materials called histamines that cause the allergic following symptoms:
Eye itching
Redness in eyes
Burning eyes
Watery eyes
Irritated eyes
You can purchase Optivar eye drops online from Canada Pharmacy.
Directions
Use Optivar eye drops in the affected eye/eyes as instructed by your doctor, typically twice every day.
To apply these eye drops, wash hands and don't let the dropper touch your eye or any surface.
If you have contact lenses on, take them out and wait for 10 minutes before replacing the lenses. Angle your head back, look up, and pull the lower eyelid down. Place one drop into the affected eye. Look down, close your eyes, and put a finger at the end of your eye (the area close to the nose). Gently apply pressure for a minute or two before opening your eyes again. Avoid rubbing or blinking your eyes. Repeat the steps if your dosage is more than one drop. In order to see quick desired results, use this medication regularly, at the same time.
Do not increase or decrease your dosage and do not take it for shorter or longer than prescribed.
Ingredients
Optivar eye drops include the active ingredient Azelastine hydrochloride.
Inactive ingredients:
Disodium edetate dehydrate
Hypromellose
Sorbitol solution
Sodium hydroxide
Water for injection.
Preservatives:
Cautions
Before using Optivar eye drops, check with your doctor and inform all your health care workers (dentists, pharmacists, nurses, etc.) if you are consuming Azelastine hydrochloride. Do not use Azelastine hydrochloride for the treatment of contact lens irritation. This medicine includes inactive ingredients that might trigger adverse reactions. Seek immediate medical help if you experience the side effects mentioned above. You must also inform your medical consultant if you are planning to get pregnant or are pregnant so that you can discuss the advantages and disadvantages of using Azelastine hydrochloride while you are pregnant.
Also, inform your doctor if you are a nursing mother to discuss any dangers to your baby.
Side Effects
After using this medication, you might experience the following reactions, which are normal. However, if they begin to get worse or last longer, contact your doctor.
Stinging or burning of eyes
Headache
Blurred vision
Bitter taste in the mouth
Other adverse reactions of Optivar eye drops are:
Difficulty in breathing
Flu symptoms
Sore throat
Chills
Severe dizziness
Rashes
Swollen face, tongue, and throat
IMPORTANT NOTE: The above information is intended to increase awareness of health information and does not suggest treatment or diagnosis. This information is not a substitute for individual medical attention and should not be construed to indicate that use of the drug is safe, appropriate, or effective for you. See your health care professional for medical advice and treatment.
Product Code : 9616