Description
Oracea Medicine Uses and indications: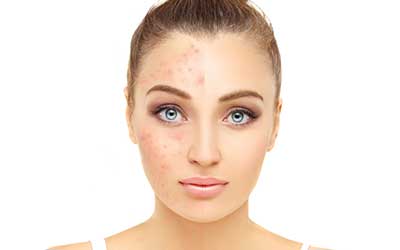 Oracea (Doxycycline, USP)
Oracea is an approved drug by FDA, which is used for the treatment of rosacea in adults. Oracea 40mg capsules function by giving anti-inflammatory and anti-collagen lytic effects secluding the antibiotic activity. If an individual uses doxycycline capsules for long-term, their body will not become resistant to the antibiotic. So, patients suffering from acne rosacea can benefit significantly from doxycycline capsules to get rid of irregular skin problems.
You can purchase Oracea 40 mg capsules from Canada Pharmacy.
Directions
Take doxycycline capsules exactly as it is suggested by your medical consultant. This medicine is for people above 8 years.
Take Oracea 40 mg pill orally on an empty stomach in the morning with a glass of water. Take this medicine an hour before or at least 2 hours after mealtime. You must consume the medicine with lots of liquids to avoid ulcers and irritation. Do not consume this medicine with dairy products.
Do not break or crush the pill as breaking or crushing the pill will make the drug release at one time. In case of missing your dosage of doxycycline capsules, take it as soon as possible. However, if it is just about time for your succeeding dosage, miss the unused dose and return to your usual dosing agenda. Do not consume 2 capsules at once.
Ingredients
Each capsule of Oracea 40mg contains the active ingredients Doxycycline.
Inactive ingredients are:
Hypromellose
Iron oxide red
Iron oxide yellow
Methacrylic acid copolymer
Polyethylene glycol
Polysorbate 80
Sugar spheres
Talc
Titanium dioxide
Triethyl citrate
Cautions
Inform your doctor if you have any other medical problems and are taking any medications for them, prior to consuming doxycycline capsules. Oracea 40mg contains some inactive ingredients that might cause allergic reactions. If you experience any of the adverse reactions listed above, seek immediate medical help.
Do not use this medicine after its expiry date. Pregnant women or women who are looking to get pregnant are not recommended Oracea 40mg medication. If you get pregnant while you are on the medication, instantly discontinue.
Side Effects
The adverse reactions associated with doxycycline capsules are:
Blurred vision
Severe headache
Body pains
Fever and flu symptoms
Chills
Swollen glands
Joint pains
Rashes and itching
Less passing of urine or not passing at all
Bloody or watery diarrhea
Jaundice
Pale or dark colored urine
Confusion
Weakness
Dizziness
IMPORTANT NOTE: The above information is intended to increase awareness of health information and does not suggest treatment or diagnosis. This information is not a substitute for individual medical attention and should not be construed to indicate that use of the drug is safe, appropriate, or effective for you. See your health care professional for medical advice and treatment.
Product Code : 9445